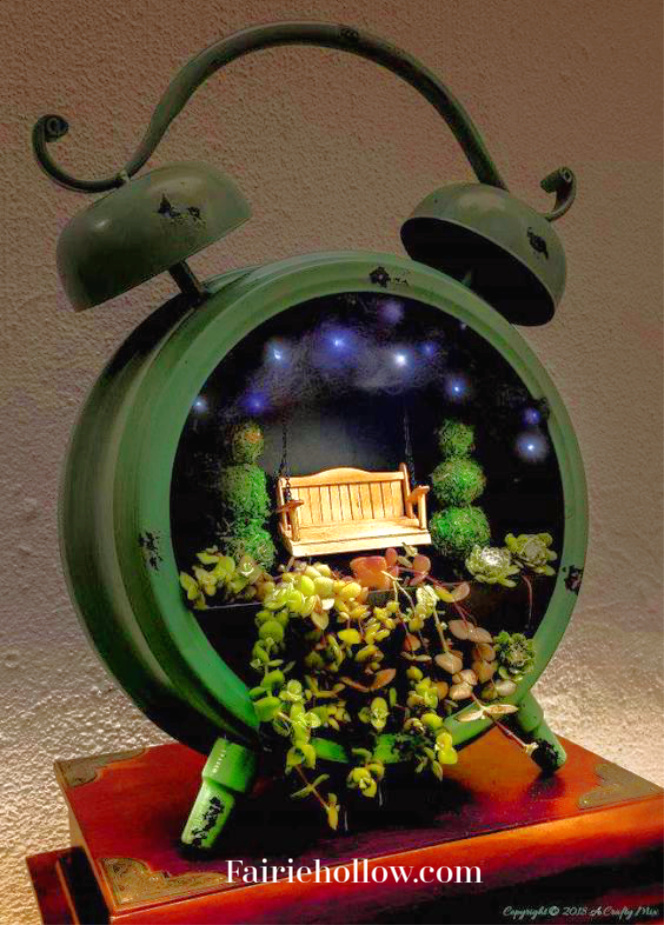 Make A Fairy Vignette From Vintage Alarm Clocks
There is nothing better than an old round alarm clock that stands on legs. It's no wonder no one uses them to wake up to anymore. They were awful! Im sure they gave more than a few people real heart attacks first thing in the morning! Fortunately now we have whatever sound we want to get us moving so we can transform those pretty little round faces into fairy houses or miniature vignettes.
This little green garden vignette with a swing is one of my favorites. Its a beautiful evening to swing outside and watch the stars.
Michelle at Crafty Mix will show you how to make this cute swing for your own vignette.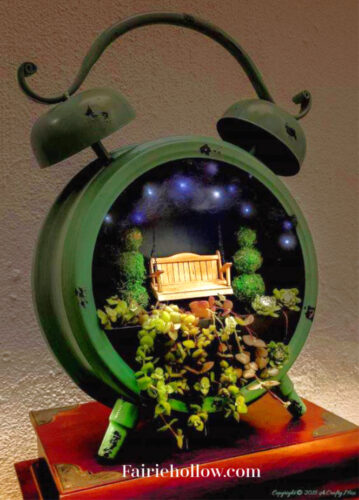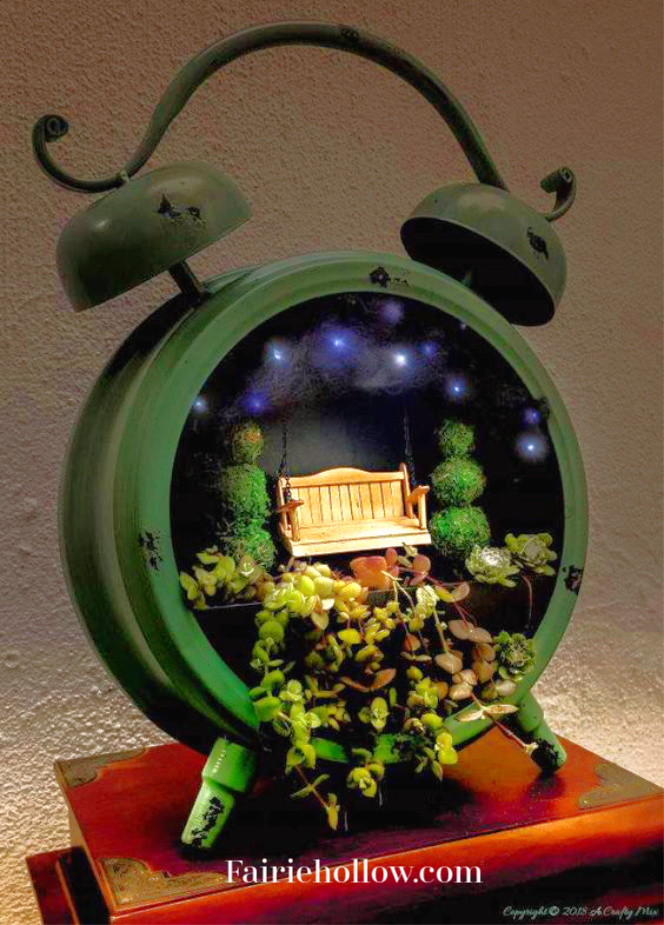 Isn't everyone an Alice in Wonderland fan? This little vignette is made with the beautiful papers from Graphic 45. If you have never used these papers you need to check them out. The head designer, Diane Schultz continues to amaze us with the themed papers and ephemera she produces. The paper here is called Hallowe'en in Wonderland.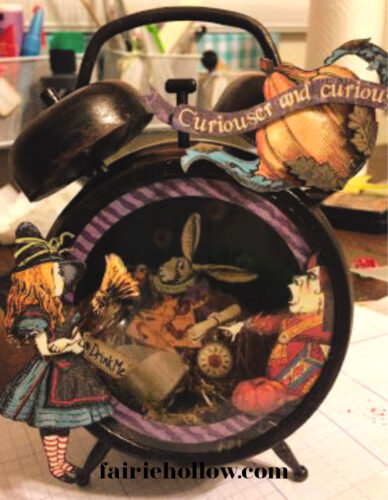 I have a thing about gnomes and this little clock vignette makes me smile. The mother gnome standing outside her door with mushrooms and a bunny in the garden. The artist that made this can me found on Etsy.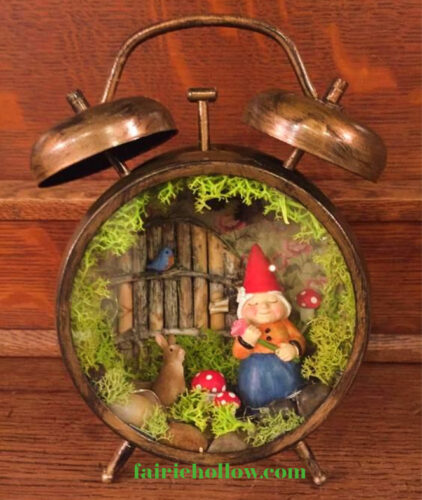 A perfect addition to holiday displays. This Christmas clock miniature vignette is sparkling and warm on the inside and frosted snow on the outside. Those little stockings! Helen Allen has more ideas for these little assemblages to get you started.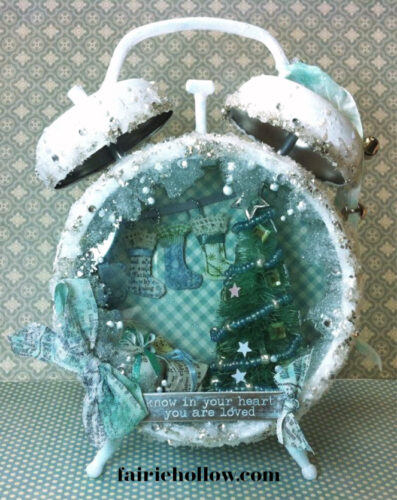 Kay Mitchell put together this wonderful underwater miniature clock vignette for a CC3C Assemblage Clock Challenge. What a work of art it is.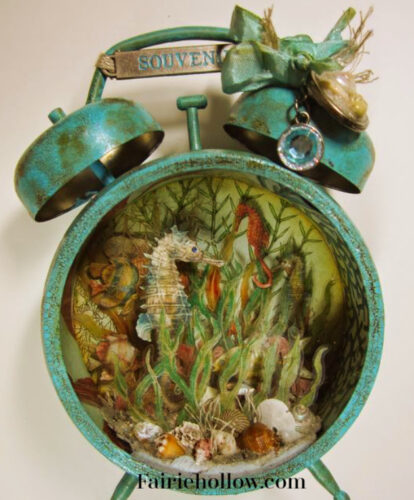 This last alarm clock vignette is for Halloween with boys, pumpkins and a great owl. It just needs a little fairy flying around with a little witch hat and it would be complete! Paula from One Lucky Day has complete instructions for this assemblage so go on over there and start creating!