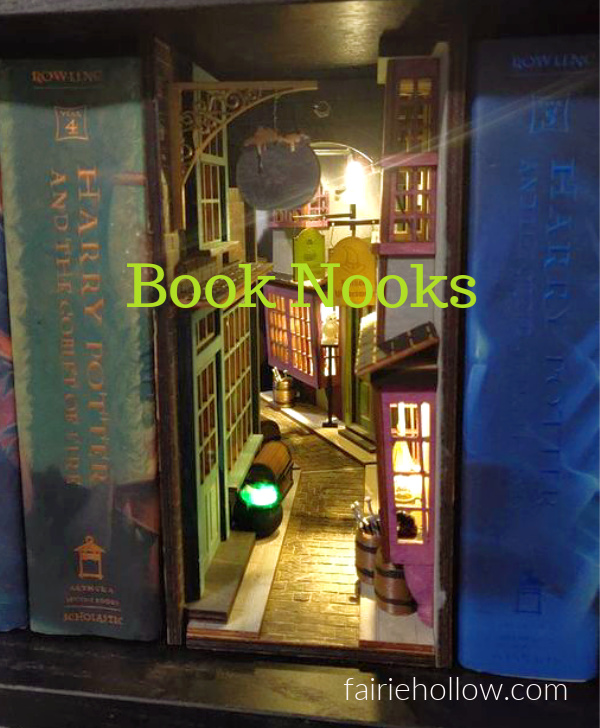 If you have a library or even a book case with a few books you need a Book Nook for the fairies in your house. What a magical feeling to see these little alley ways and secret places placed in just the right spot in your home!
This first Book Nook above is from Harry Potter. It's Diagon Alley where wizards buy their broomsticks and owls! It was made by a talented artist who really took the time to add beautiful details. You can see more pictures and find out how to get one of your own here!
Next is a Fairy Forest Book Nook. It would be so fun mixed in among Gardening Books. I even think this little book nook would be an easy one to start if you wanted to try making your own. A few branches and twigs, moss and battery operated fairy lights and the possibilities are endless! Maybe even a little fairy near the back or some mushrooms?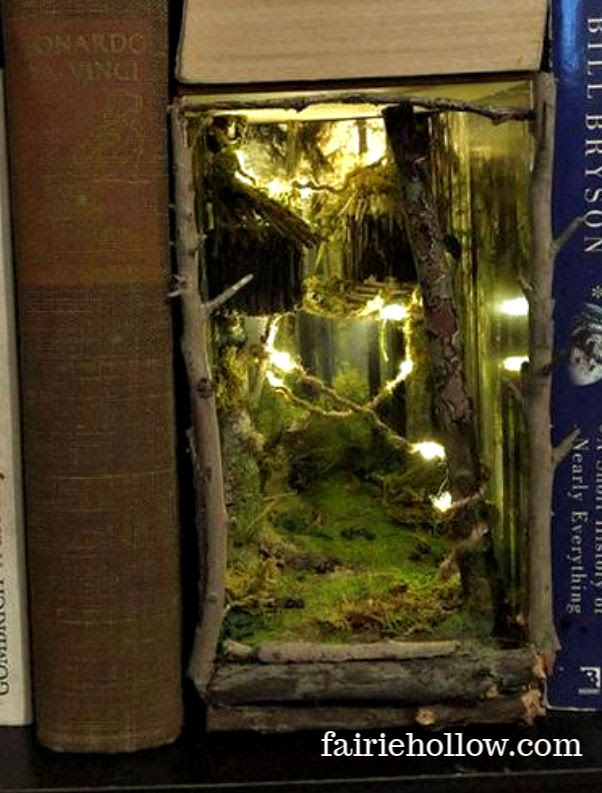 This next book nook shows what a book nook looks like before placing it between books. It is a Loft Book Nook. Very cute!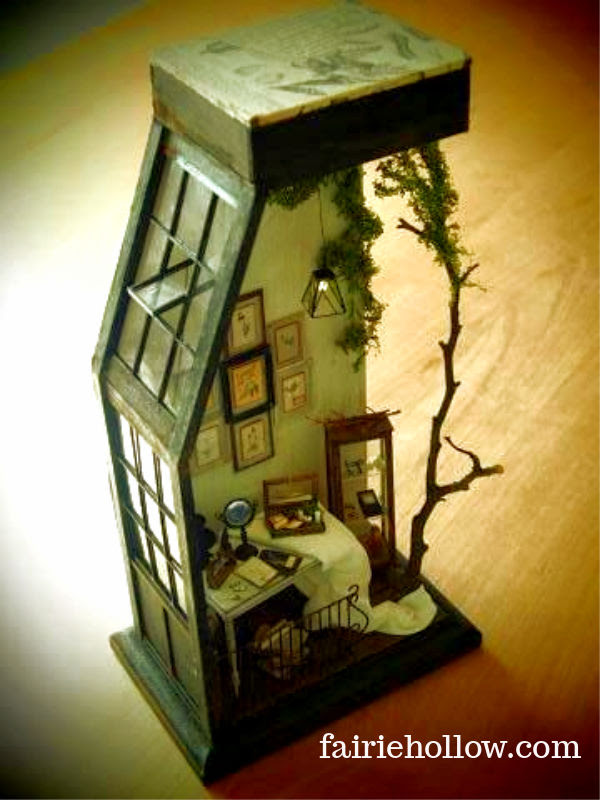 Those little pictures on the wall and the branch growing inside with books on the table. And those windows! This could go between your novels and could tell a story of its own! If you want to learn more about this little loft go here.
This next moody little book nook takes you to a long ago book shop on an off street of London. Not too many people know about this little shop and that's just the way they like it. This would be great nestled between a Sherlock Holmes and Agatha Christy novel! Read more about this book nook trend here.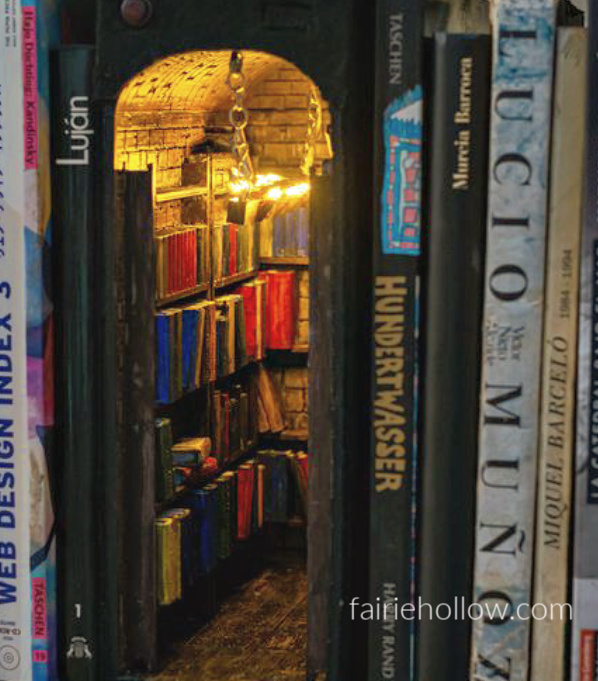 This nook is the perfect book nook. Its a library for your library! The display of all these little books inspired me to make my own library book nook.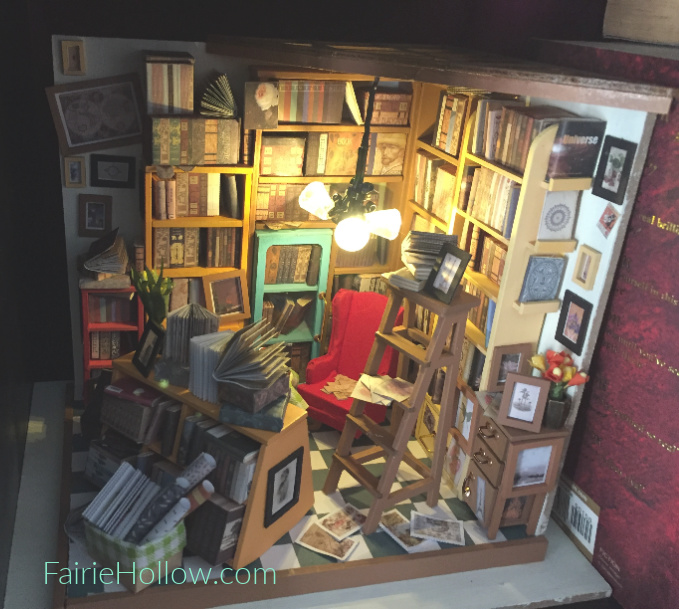 This little nook is called Italian Alleyway. I can imagine walking down an alleyway just like this. You kind find it and other creative book nooks on Etsy BookNookorg.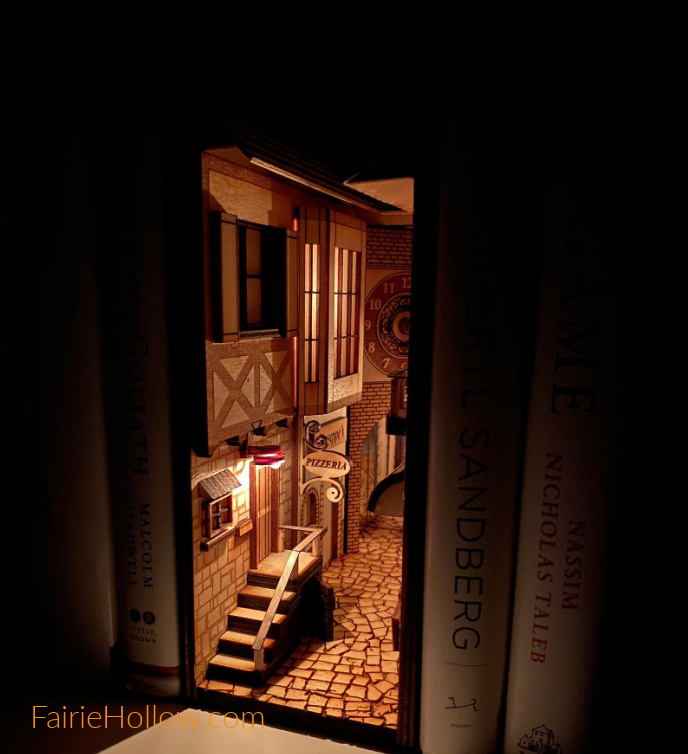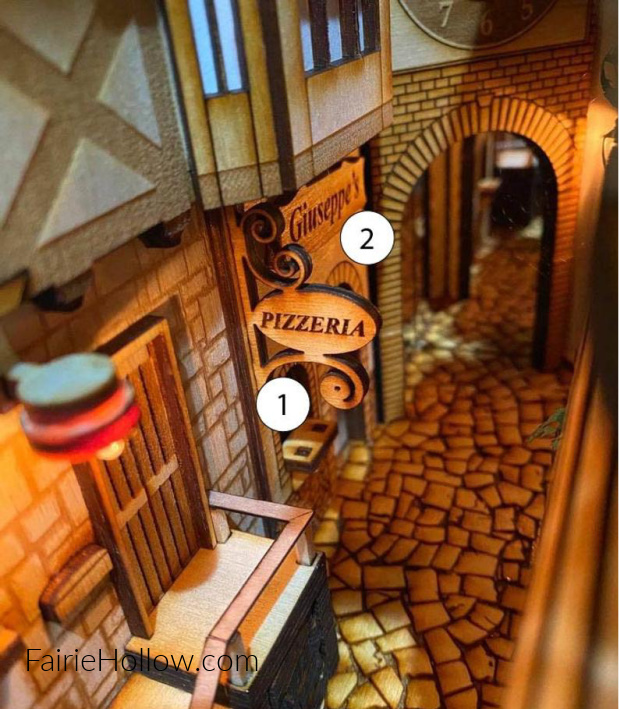 The last book nook looks like it leads you to an Arabian Market. The stone walls and balcony with the ladder at the ready feels like Indiana Jones has just been here! This new trend in the world of miniatures makes me smile. Find out why the owner of this book nook placed it in this very special place on his bookshelf here. There will definitely be a book nook in my future!