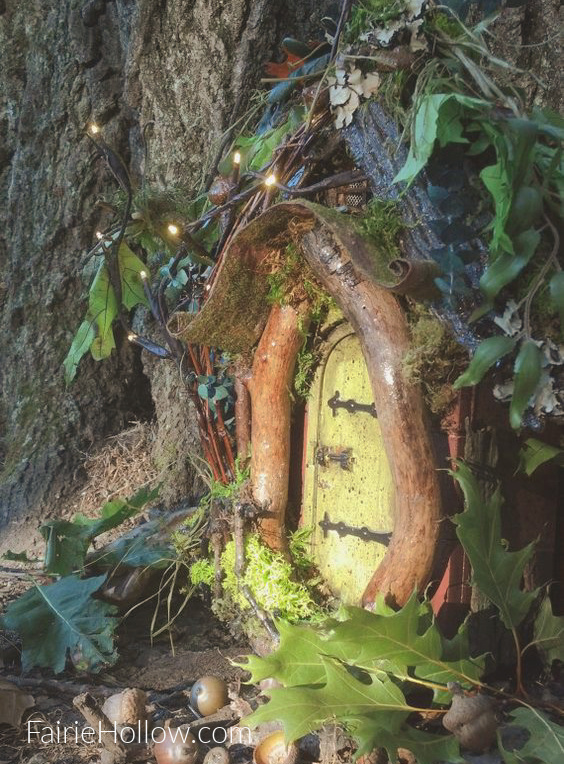 The Best Fairy Tree Houses
Some of the most wonderful fairy houses are the houses that are in trees.
They seem like the perfect place for a fairy to set up their magical little homes. We hope you are inspired and smile when you see some of the best fairy tree houses around.
This little fairy door at the base of an old tree looks like a happy fairy house doesn't it? Magical fairy lights light the way home.
This fairy tree house has a beautiful staircase made with rope railings. The landing outside the fairy door is full of potted plants which makes it very welcoming.
This fairy house is nestled at the base of this tree. You could walk by this little door and never see it. Perfect for keeping it secret.
This fairy tree house has several doors with access using the stairs made of wood slices. The windows with balconies are enchanting.
This fairy door is so beautiful. The detail of this fairy tree house door is outstanding. It is made of objects found in the forest. Acorns, moss, tree bark and branches work together perfectly.
Setting up fairy houses is perfect in this old tree. It has the perfect crevices to add little rope ladders under each landing.
Fairy doors can appear in the trees with just a little paint. This fairy door is painted a beautiful blue.
This next fairy door is tucked into a tree with a lovely little path of stone to walk to the door.
The variety of beautiful fairy houses that are in trees really shows creativity and unique ways of adding magic to your own yard.