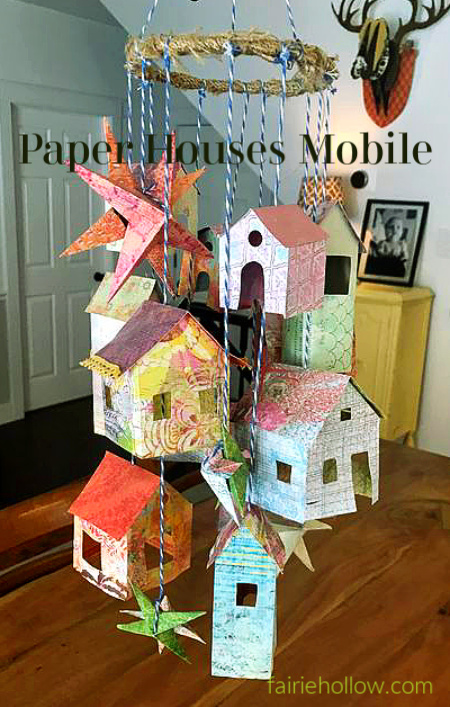 Make these Paper Houses with your Kids Today!
You finished Home Schooling for today. Now you need a craft to keep your kids and yourself happy and busy. This is an easy and fun craft you can do with leftover scrapbooking paper, paper bags, printer paper or whatever other creative paper you can find! The more inventive the better!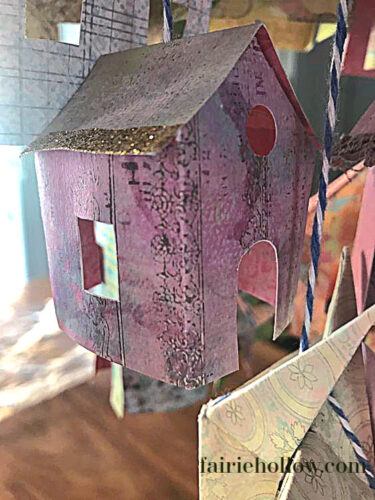 These paper houses were made from scrapbooking paper I have saved over the years. These were put on a mobile to hang in a nursery but they can be made and lined up on a shelf or mantle.
There are stars intermingled with the houses here and hung with cotton butcher string that can be found at your hobby store. The ring is an embroidery hoop covered with twine. Hanging little battery twinkle lights with this mobile would be a magical night ligh!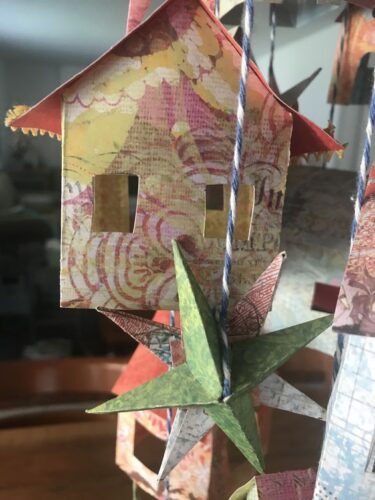 You can find the template and more instructions here. There are many more templates and ideas for embellishing your little houses that would give everyone days of fun. Your family could make a village adding paper trees and little people. Have fun with this project and take a deep breath. Enjoy your time together!