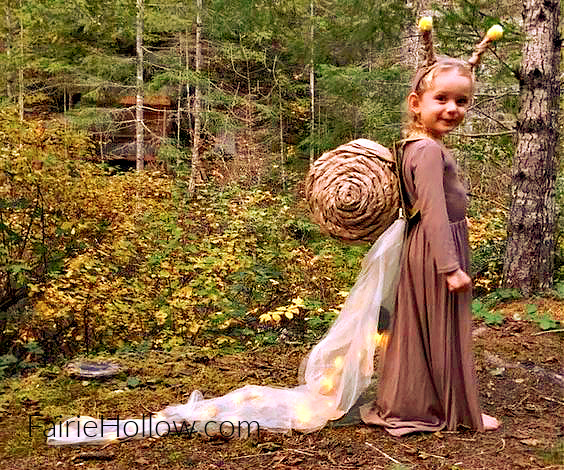 Little Fairies Everywhere
It is that time of year when little fairies are everywhere and ready for a fairy themed party. Make a little magic by inviting little fairies to come celebrate the warm afternoons and evenings with games and activities dressed in their fairy costume best. What could more fun than having a Fairy party just for fun. If you have little ones who love to dress up then this party will be the highlight of the summer. Let's begin with the costumes.
This little Snail costume above is so sweet and unique with a tail that lights up. Both of these little snail costumes are wonderful don't you think? Every fairy party needs a little snail to join in the fun.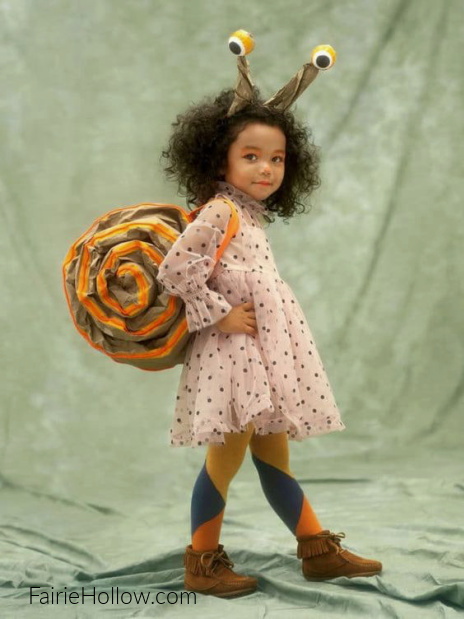 The link for this costume does not have the lights in the tail but they could easily be added with tulle and battery fairy lights. What fun.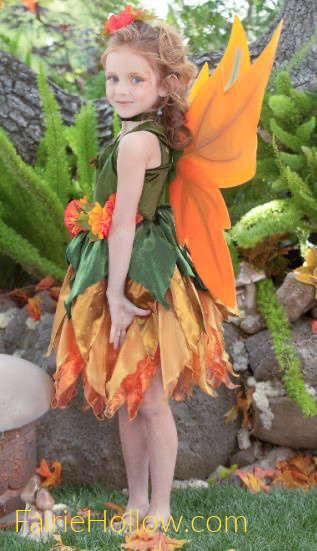 This leafy little fairy costume will add color and life to any fairy party. What little fairy would not love dancing around at the fairy party in this swirl of fall colored leaves made in silky and shiny fabrics.
Every little fairy will want to come adorned with an acorn hat. It is made from felt so it will be light weight and easy to wear. It is the forest crown with a little brown leotard and tulle skirt draped with orange and yellow leaves. So sweet and fun.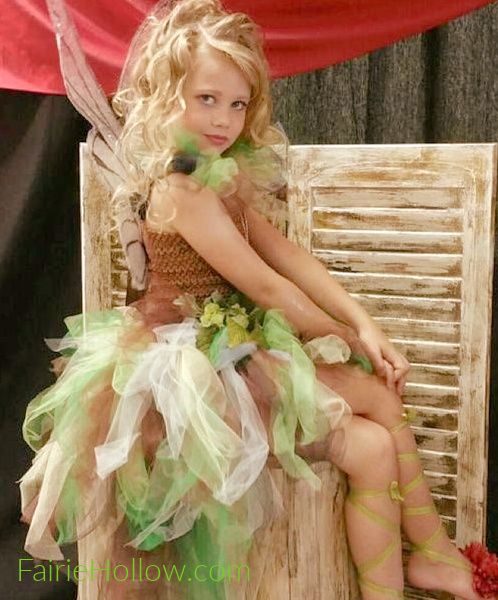 This fairy sprite is dressed in a leotard and tulle skirt and tulle ruffle at the neck. All in greens makes it a fairies favorite color. A simple shoe made with ribbon and a flower finishes it so simply and beautifully.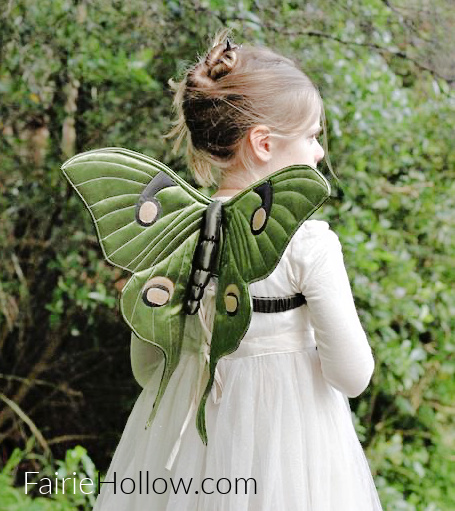 Sometimes a simple flowing dress is all a fairy needs to show off her magical wings. You can get the pattern for these little wings here to complete a fairy costume. You could add a crown made of vines and flowers to take it over the top of fairy fashion.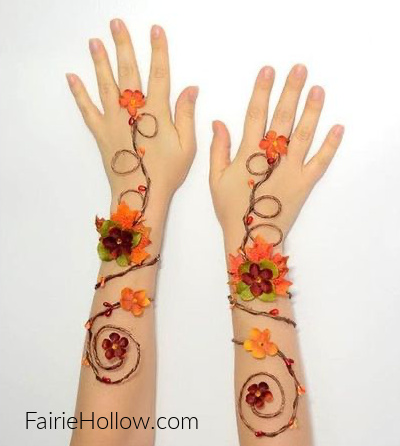 Make your own fairy jewelry out of floral wire and tape. Add some flowers at the finger and wrist and you have instant fairy jewelry.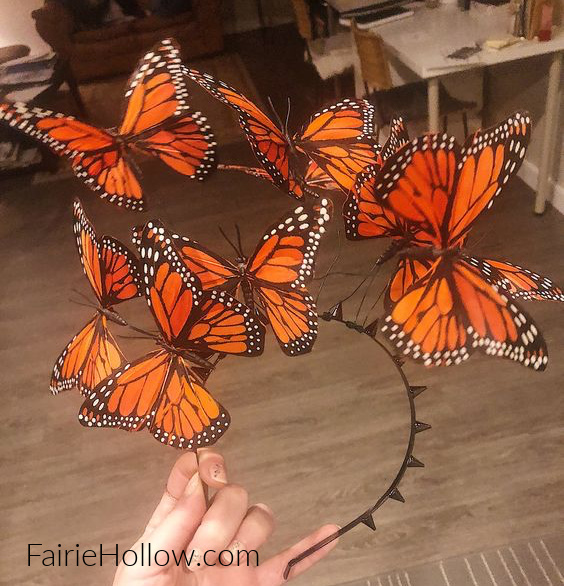 What could be better than butterflies fluttering around you wherever you go? A little headband, wire and butterflies is all you need.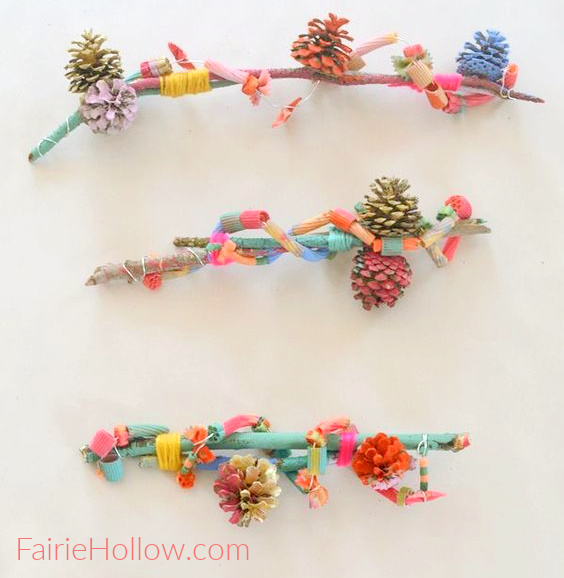 This is the type of craft a fairy likes to do along with the bottling of herbs and potions of course. Inexpensive and magical. Get more ideas here for a fairy themed party.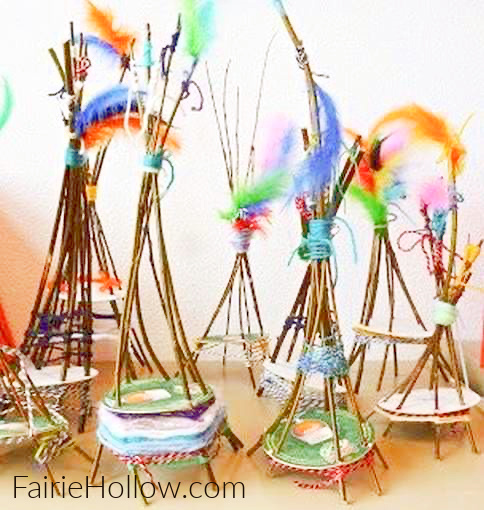 What fairy could resist taking home a fairy teepee? Twigs, feathers, colorful strings and yarn are all favorites for a fairy.
So many ideas for costumes, crafts and fun. Make this a summer to have little fairies everywhere making magic at your next fairy party.