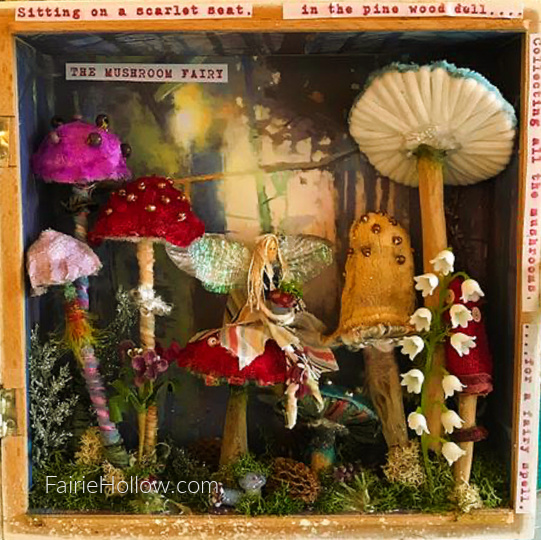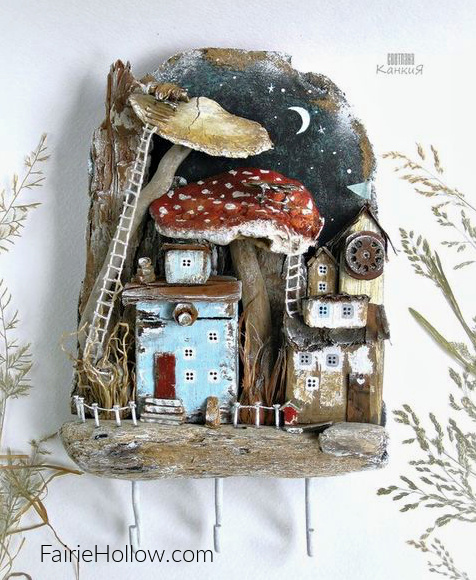 Mushrooms are everywhere. They remind us of how beautiful this world is. We can recreate miniature mushroom magic from driftwood, clay, fabric and all types of natural materials. We love them because they are magic! Miniature mushrooms pop up in all the best fairy gardens and now we can look at them as art in dioramas.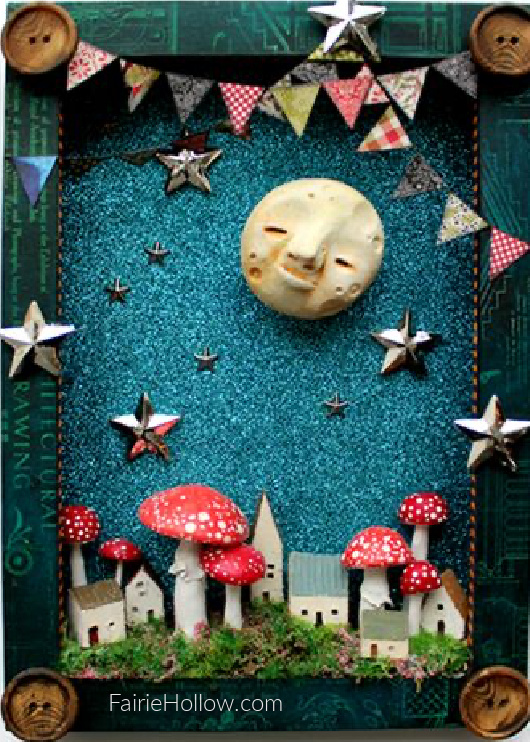 Mushrooms, houses, stars and the Moon! A lovely little diorama with deep moody colors from Pixie Hill.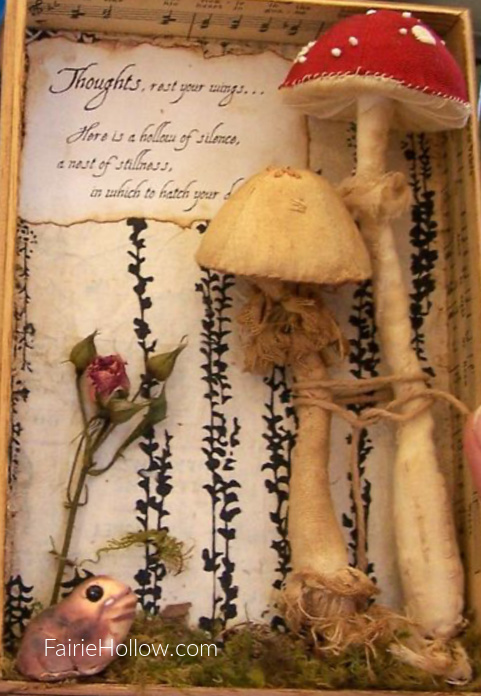 A little display of mushrooms made of fabric. It is so simple and the colors are a cheerful promise of Spring. It would be a perfect little wallhanging. You can find more fun ideas at Nest in the Attic.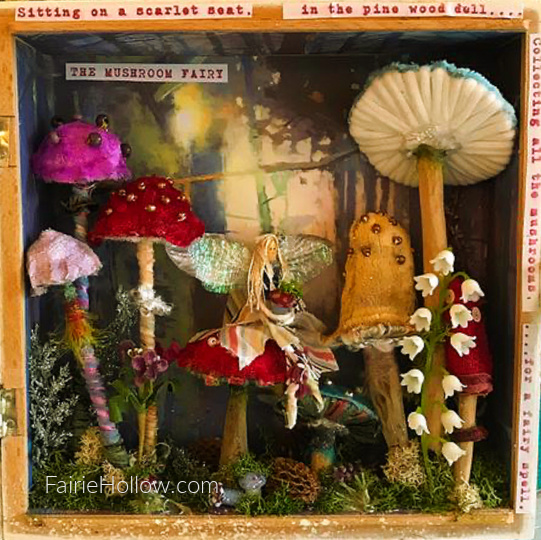 I don't know who made this fantastic little nod to Tim Burton but It is wonderful don't you think? Who could resist wanting to make their own velvet mushrooms? If you made this little diorama or know who did please let us know…whoever it is has talent!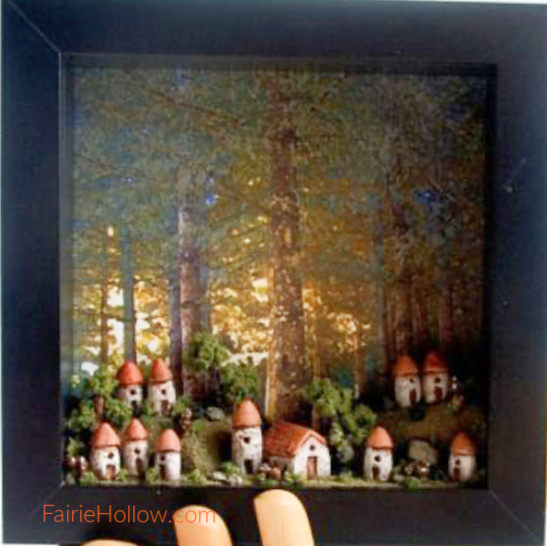 This miniature forest with clay houses that look like little red mushrooms. What is not to love about this. A little fairy village tucked away in the trees and hidden from humans! Made by Bewilder Pine. So perfect!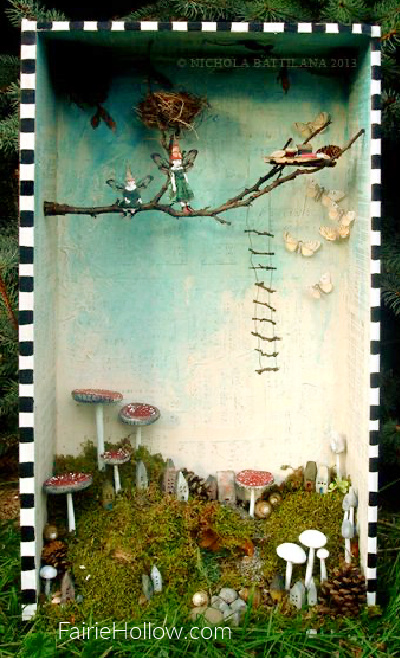 My two favorite things combined! Mushrooms and checkerboard set against a pale blue sky and adventurous fairies on the tree limb. Split Coast Stampers made a magical vignette!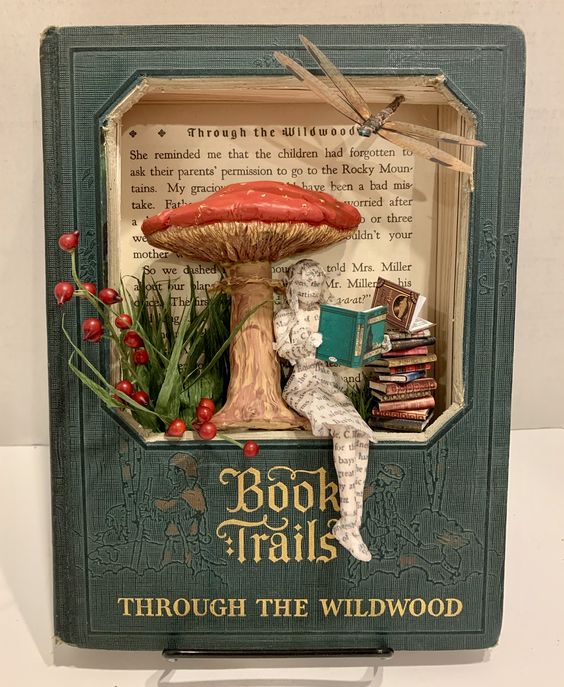 Oh my! A mushroom, a fairy reading books, set inside a book. Isn't it a work of art? It is a perfect addition to magic on a bookshelf. Made by Dawn Morehead.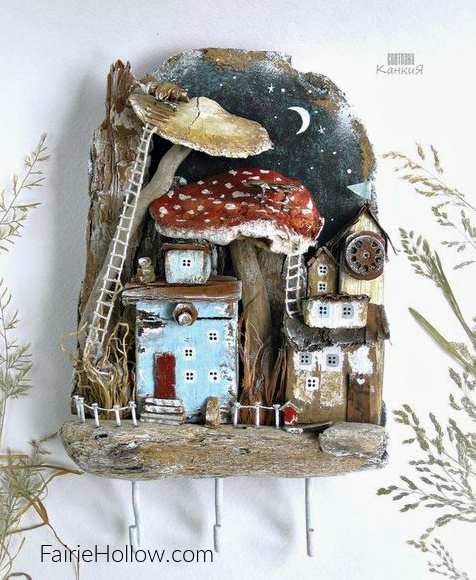 Anything made of driftwood is beautiful to me. So mushrooms with little houses tucked underneath and ladders for creatures to climb makes it a true work of art. Check out the artist on Livemaster.
Let's add our own magic with miniature mushrooms!