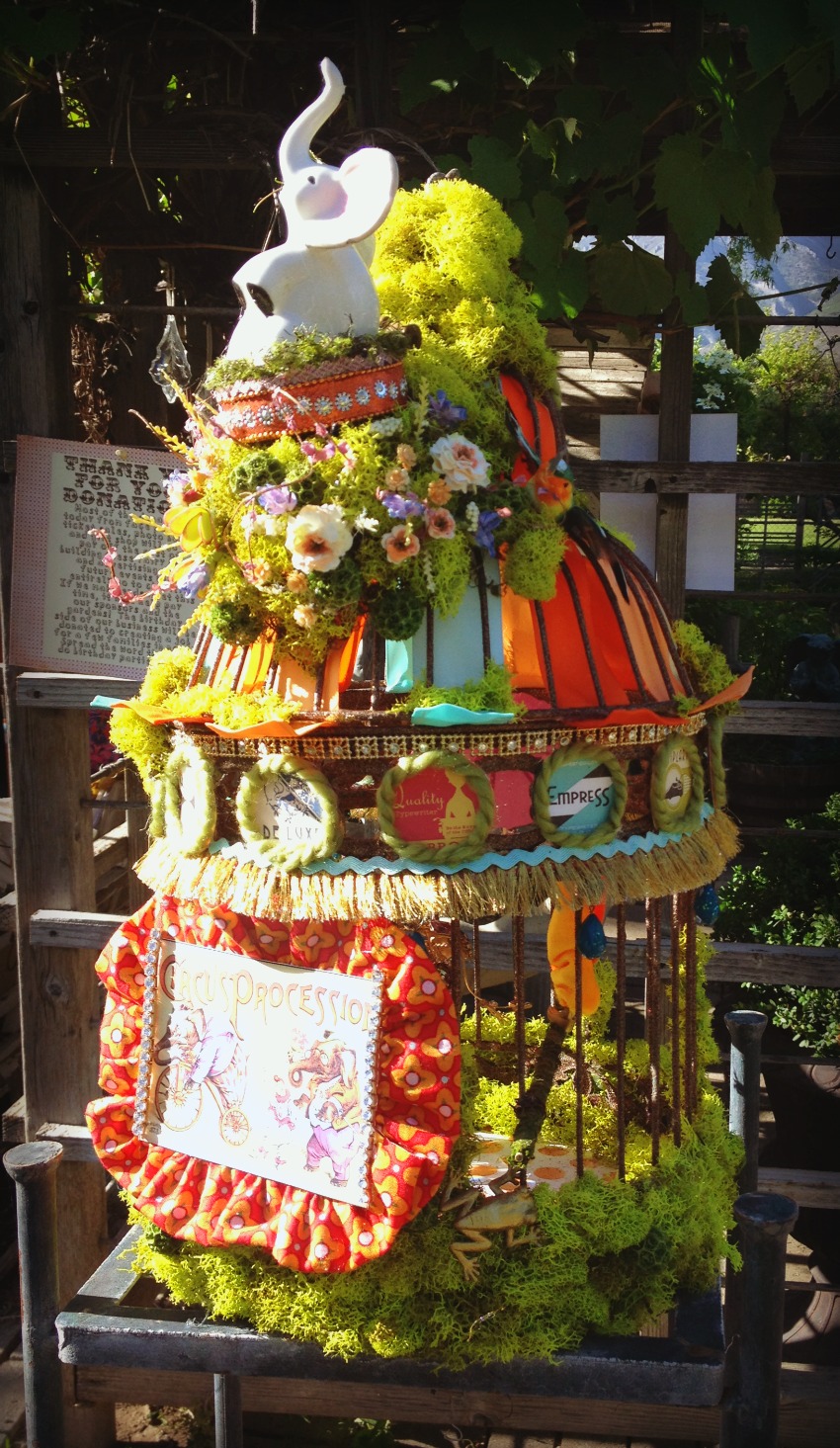 This Garden Fairie Party was a success! When you get to go to a beautiful garden AND add fairies you have fun and wonder! To begin with, this garden belonging to Tonya Lemone of Lindon, Utah gives you a sense of awe. Each path leads you to an enchanting place. Of course fairies want to live here!
The garden was full of little houses placed around every corner and it was magical.
Tinker Bell even came and read to the children while parents got to see a demonstration on making their own fairie houses.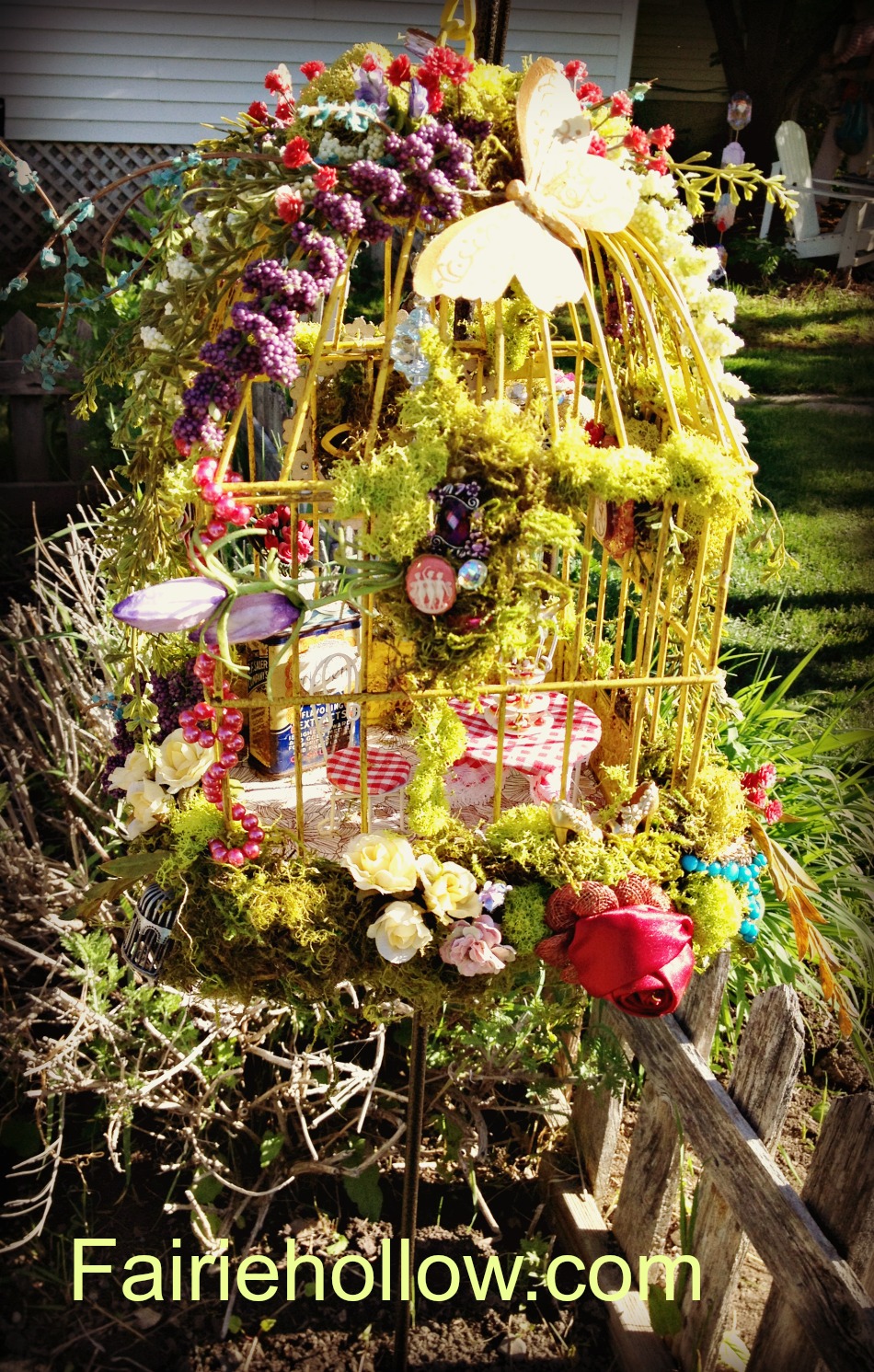 This little house was made from a birdcage. Moss was added as well as berries, flowers, vines and leaves. A little table with red checkered table cloth and chair makes it look like a warm spot for tea in the garden.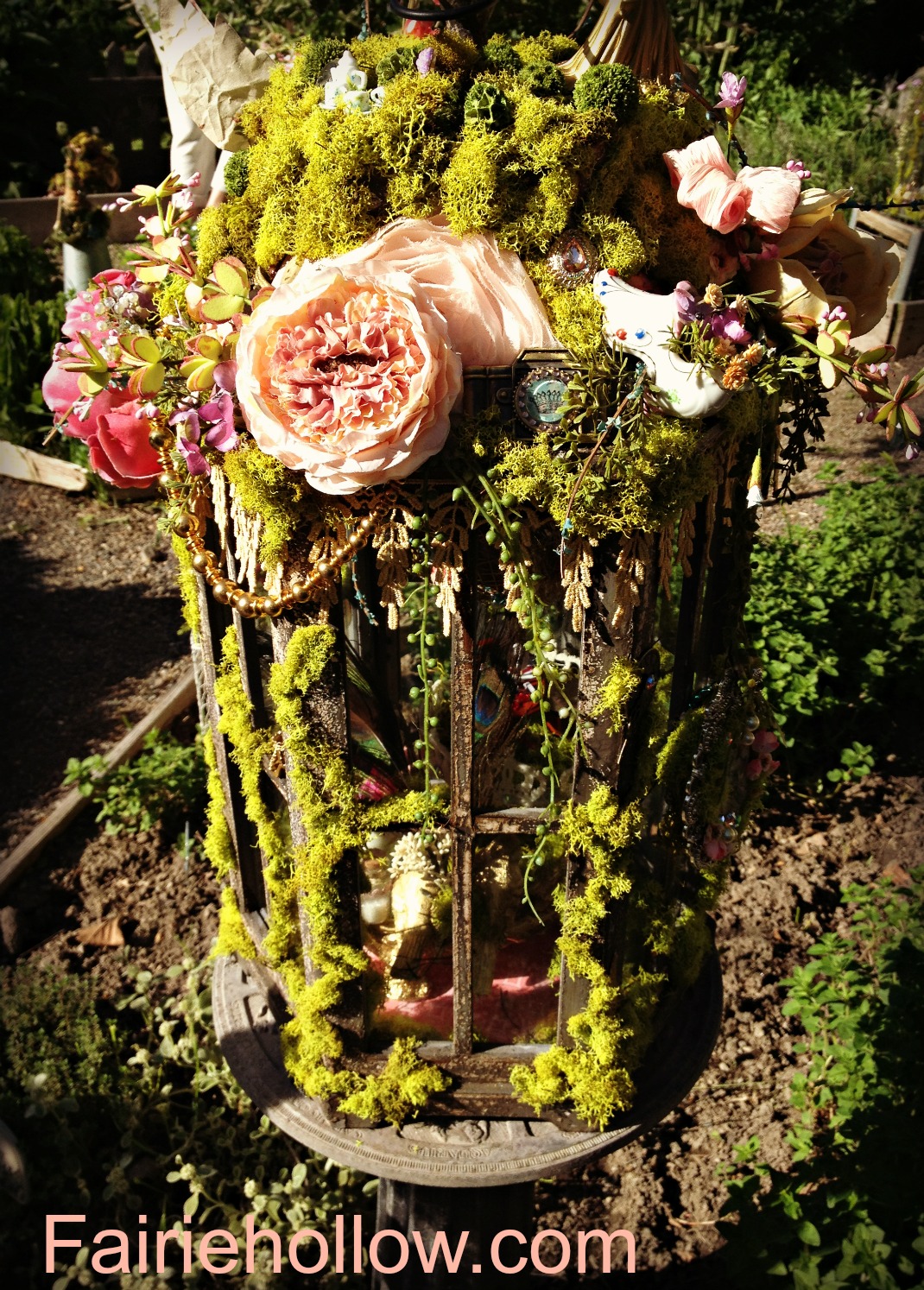 This beautiful little house was made with roses and moss. It seems like moss really makes a fairy house don't you think? Little gold bobbles, beads and fairy shoes make this house enchanting.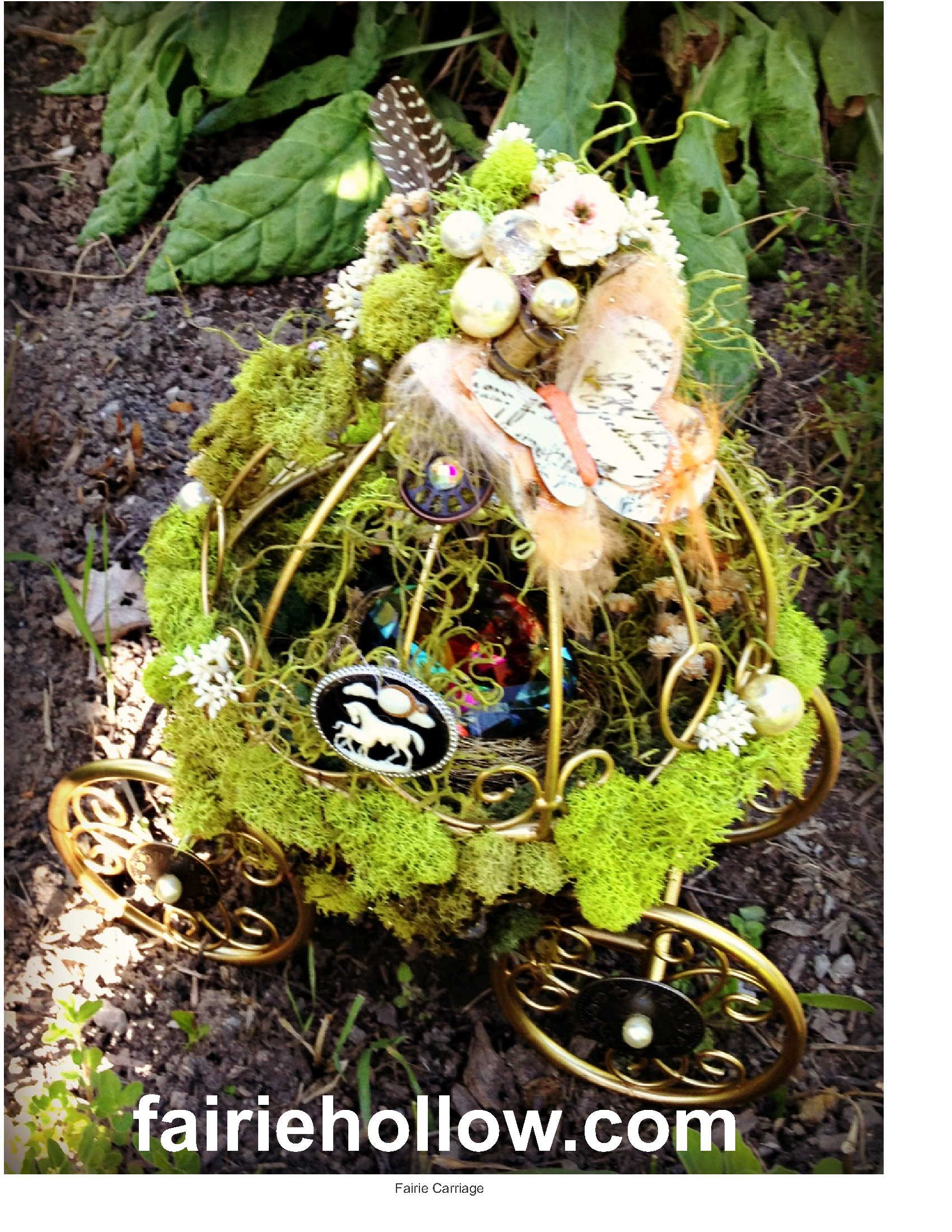 This carriage is covered with trinkets, feathers, butterflies and beads. Inside is a little birds nest that had colorful blankets and pillow for a fairie to relax and enjoy the day.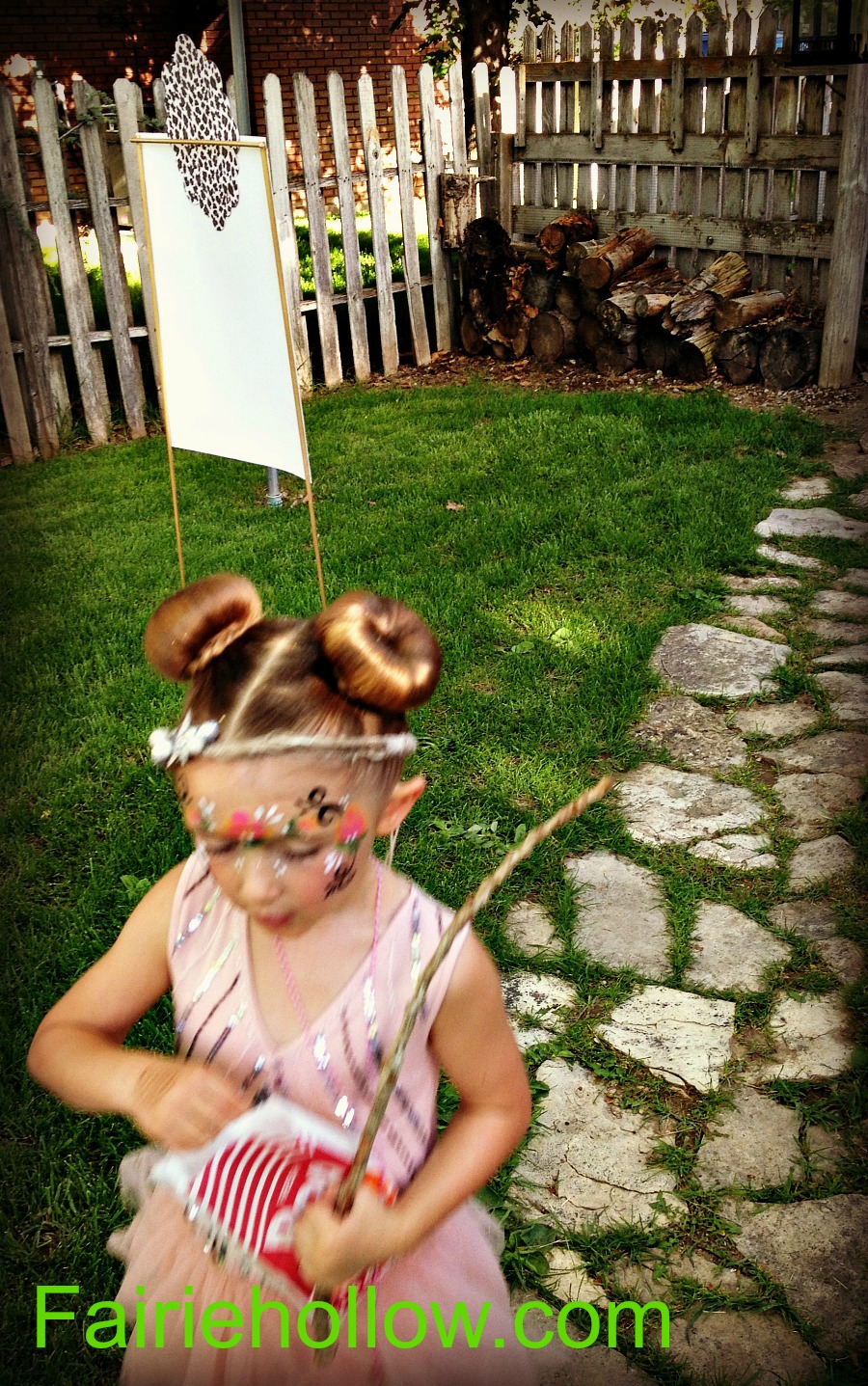 This little fairie got her face painted and enjoyed fairie treats. She was fluttering through the garden with her beautiful wings. Her wand was at her ready!
The colors in this fairy house are so vibrant. There was so much to look at here. The golden frog, the polka dots and round signs all made this the perfect circus house. The white elephant on top was the perfect finish! You can see that the combination of a beautiful garden and fairies can turn an ordinary day into a day full of fun for children and adults!