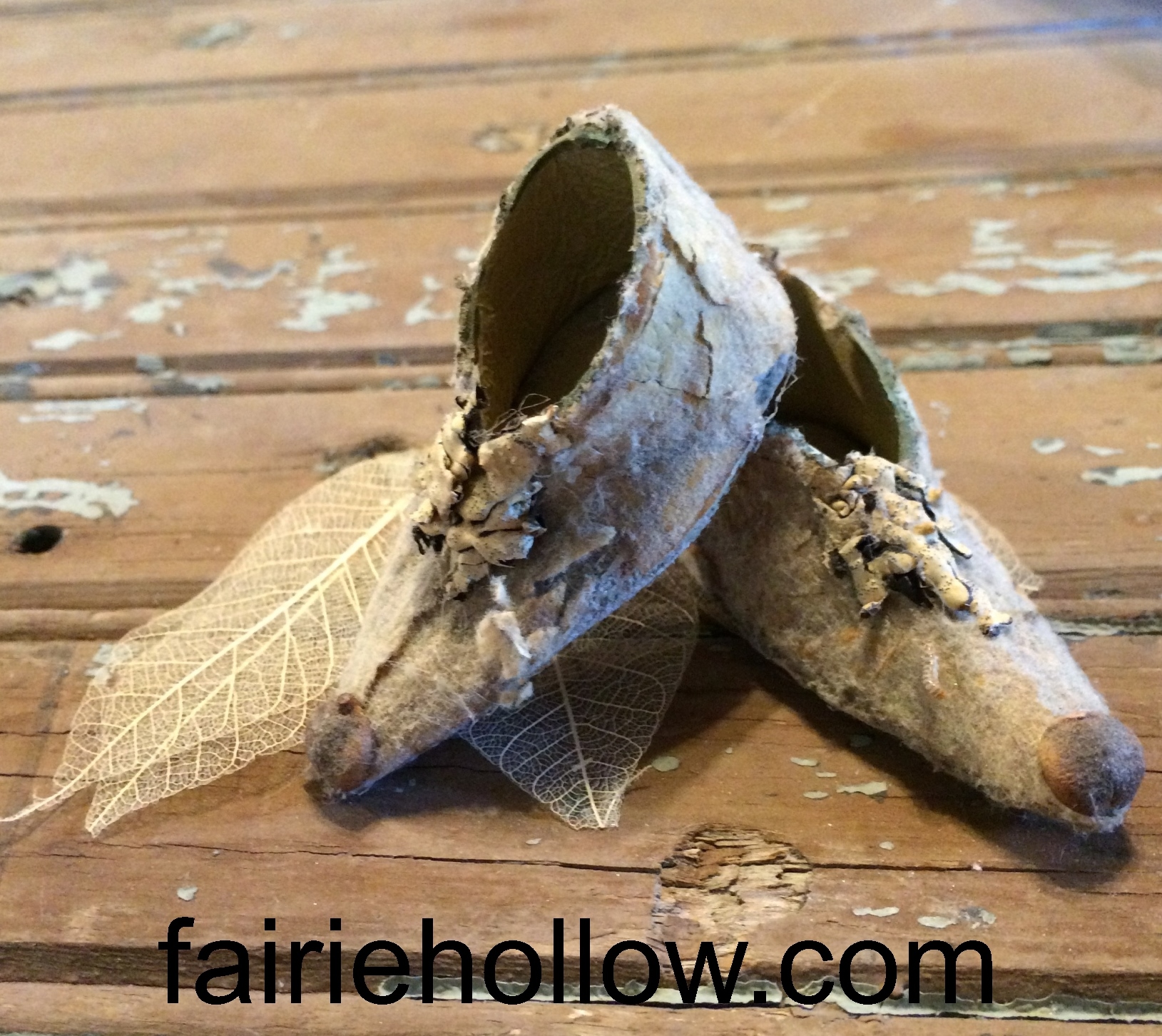 Fairy Shoes Made from Natural Garden Objects
Fairie Shoes You can make.
Look what we found in the forest today……fairies must be afoot!
You can make these Fairie Shoes with the pattern below.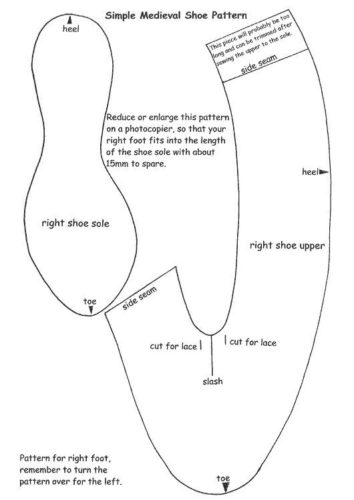 Use card stock to make the base.  Cut out and tape the top of the shoe to the bottom with masking tape.
The shoes are made with Lambs Ear. If you aren't familiar with Lambs Ear it is an herb with leaves that are a velvety soft light sage green color. The leaves are big enough to work around the shoe base.
The leaves can be put on with any white glue. You can see on the shoes below that they were embellished with pompoms, moss and feathers.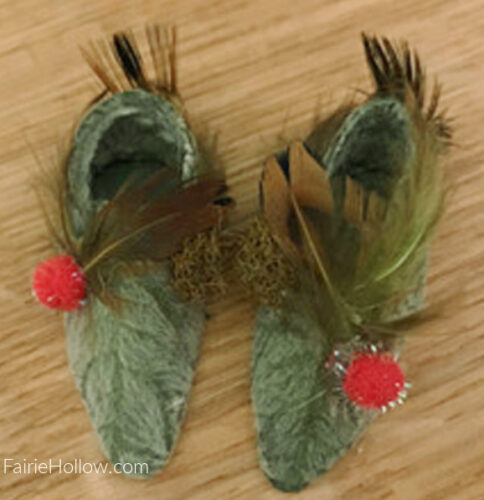 You can trim the leaves to fit or glue them on the bottom of the sole of the shoe. You can then trace around the sole of the shoe and cut out a bottom using lambs ear or a fabric to cover the unfinished part of the sole.
You could also use any type of fabric. Burlap would be earthy with some rhinestones as an embellishment. Velvet is always a good choice and if you added some natural objects from the forest it would be beautiful.
Make some fairy shoes today for your fairies!