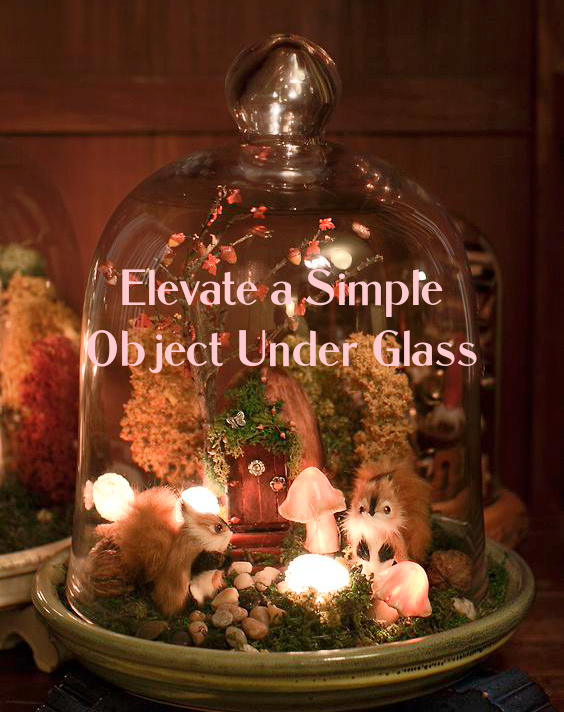 Elevate a Simple Object Under Glass
A cloche, pronounced /kloshe/, is derived from the French word Bell. It is a clear glass dome that is used as a garden cover to protect tender seedlings from frost. If you see a French garden you will see a beautiful row of these beauties. It is also a beautiful way to elevate a simple objects.
These lovely cloches are still used in gardens worldwide and can be used to elevate those most simple of objects.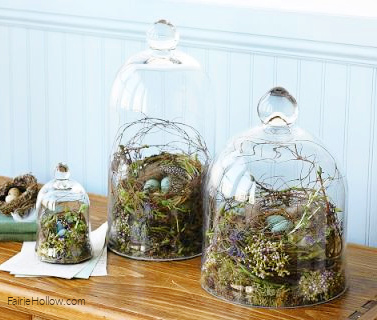 This next example of a simple object is so fun. A squirrel surrounded by nuts all under glass. Whimsical and fun for any season.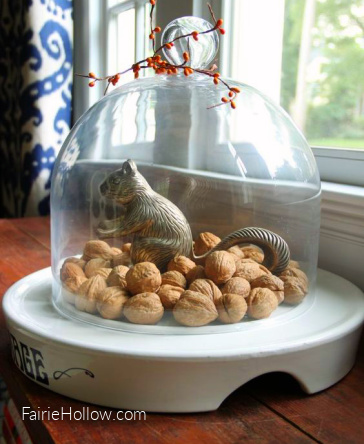 This simple little caravan made of cardboard by artist Vera van Wolferen is elevated by the cloche. Such basic mediums transported by being under glass.
These next two cloches cover mosses and small plants. A little garden under glass with butterflies. The base of one is rustic and the smaller one is just set on the table top. You can see more little wonders under cloches here.
Miniature plants are one of those beautiful of all because well they are so tiny! This is a great time of year to find these little gems. This next vignette shows how an empty corner can be transformed with a few suitcases, a miniature fern and a cloche.
The cloche is so full of whimsey. It is a fairy sitting among miniature cloches all sitting under a bigger cloche. Love it.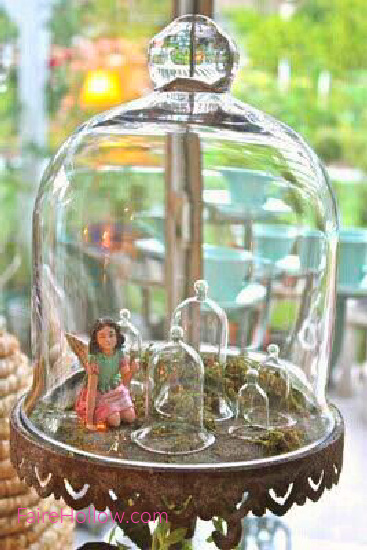 A fairy door, lighted mushrooms and chipmunks…would be so lovely in a corner of your room that needs magic!
Have started thinking of some of your favorite things that could be made to be more special by placing them under glass? You just need a cloche or 3!