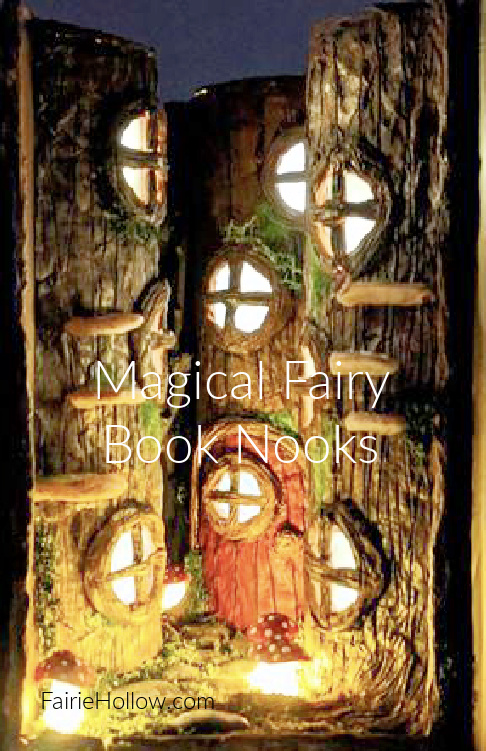 You can make a place for a magical fairy book nook between your books or nestled next to your favorite objects on a shelf. There are so many lovely fairy book nooks to buy or to make! Im always looking for new examples of them and I am sharing with you a few new ones that are magical!
This is a sweet fairy garden book nook that is full of moss and trees and lights. Would be so nice nestled in-between your other fairy collection.
This little fairy door is so magical with lights and a pathway lined with planted pots.
Love this little elf sitting in his house in the tree. Downstairs there is a door and little supplies an elf needs!
This fairy book nook is in the forest surrounded by lighted windows and mushrooms outside welcoming nighttime visitors.
If you are feeling creative you can follow the directions above to make your own version of one of these magical fairy book nooks!