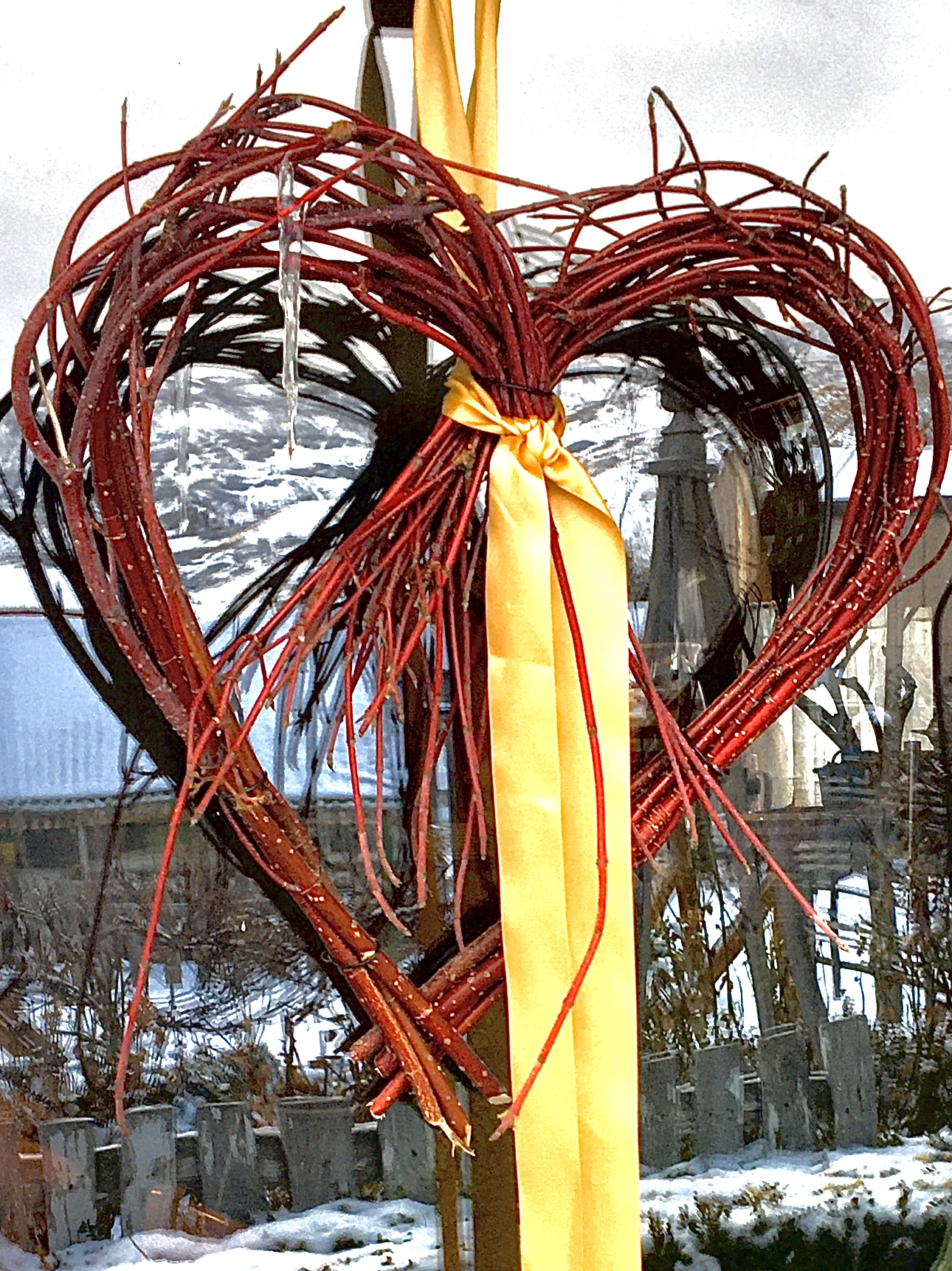 Heart Wreath Tutorial made from Branches
Isn't it nice that at this time of year, when the weather can be gray, that Valentines Day comes along adding color and fun and love in the midst of it? I have made and sold these wonderful heart wreaths for many years. This red dogwood wreath can add a sweet bit of love to your front door or on a wall, bring the outdoors in and add a little whimsey! This wreath is made from dogwood branches but you could use any branches you find. I have used birch, oak and ash branches and they are beautiful! Get some friends together and have a heart wreath making party for Galantines Day!
Below is a link to a video tutorial to make it yourself. Our gift to you!
If you would like to make this Heart Wreath go here for a tutorial!
Happy Valentines Day!