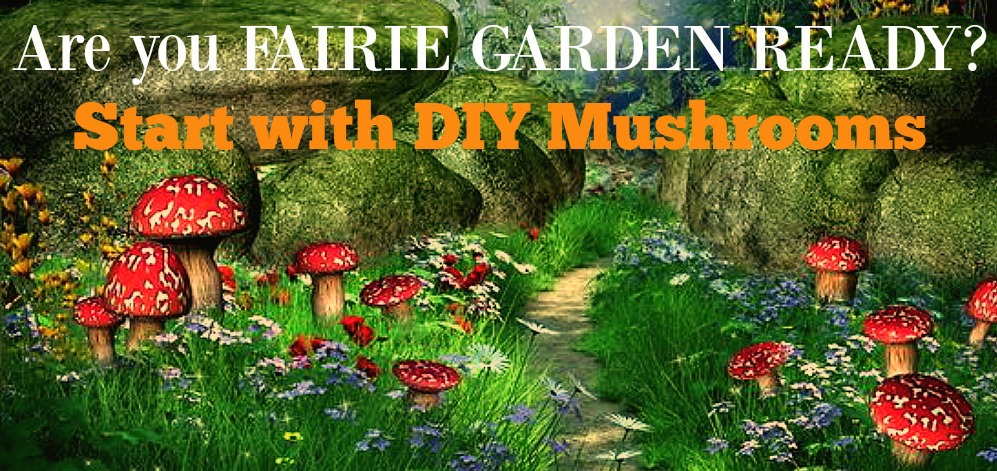 Is Your Garden Fairie Ready?
If you are getting ready to get your garden ready for fairies? There are so many magical things to add to your garden and one of the cutest are mushrooms. I have found some beautiful mushrooms that you can make yourself or purchase from talented artisans! These ideas will help you get your garden Fairie Ready…
These little mushrooms are made with twigs and acorns. They are just the right size for a miniature garden. You can find the instructions for them here.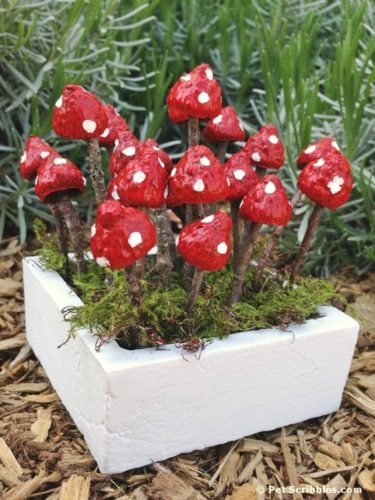 These next two little mushrooms can be purchased on Etsy or you can make them from Sculpey. If you have never used Sculpey you will find that it is a very forgiving and fun clay to work with. After sculpting, it is baked on low heat. After cooling it can be painted any color that you like and sealed to be able to use outdoors. These are some of my favorite mushrooms.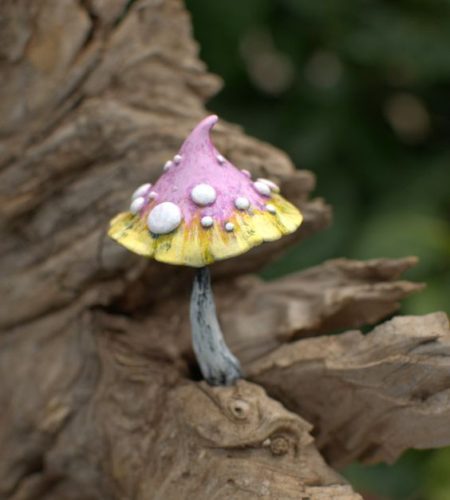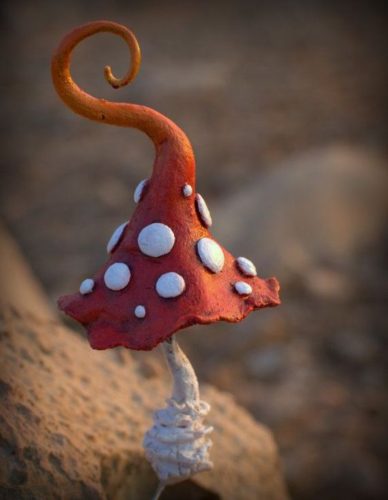 These next mushrooms  are made from velvet and felting.  Actually they are ornaments, but I think with a little twist they could work great in the garden.  They are so beautiful. If you are good at sewing you can easily make these.  Here is a pattern on Pinterest for DIY mushrooms. Its a little different than the ones below but I'm sure it could be adapted. I just bought it and can't wait to try it. She has great patterns and I would love to try using velvet.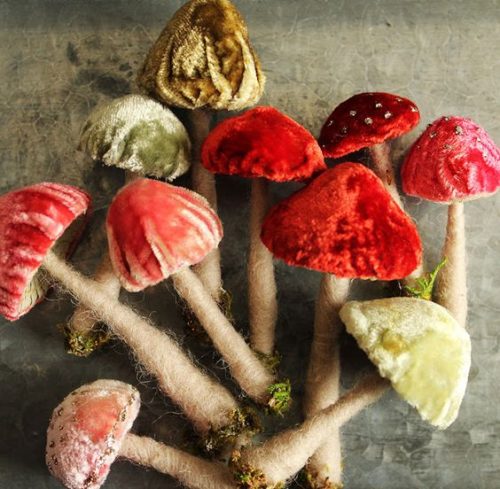 I'm sure you can find many different glass vases and bowls to put together some very unique mushrooms for your Fairy Garden. These mushrooms are quite a bit larger scale but I'm sure there are so many different small glass pieces. It would be fun to go on the search at second hand stores for all the bits and pieces for glass mushrooms.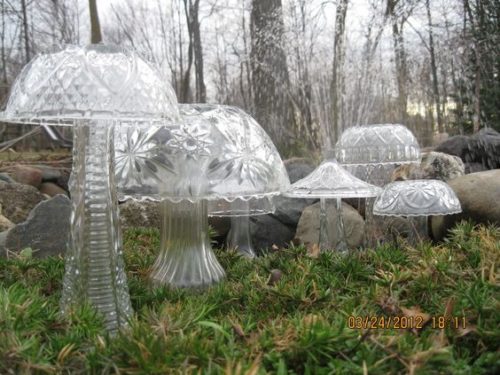 These mushrooms will cost you nothing if you have smooth stones and twigs in your yard. They can be painted red with dots or purple, blue, pink or whatever makes you smile! Use a strong glue like E6000 or Gorilla Glue to glue the rocks to the twigs. And seal the paint for outdoor use.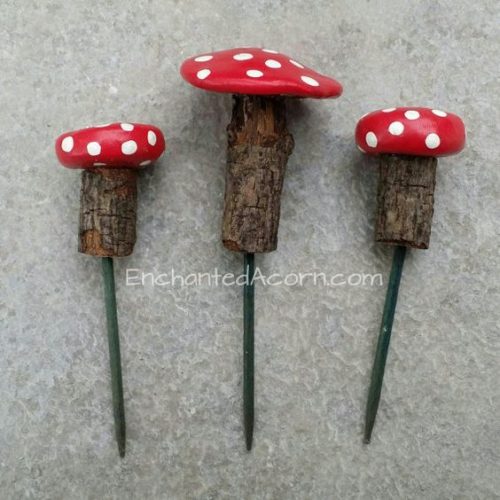 The next mushrooms are wonderfully earthy and could be made from Hypertufa. If you aren't familiar with Hypertufa you can find many different recipes for it on Pinterest. These Hypertufa Mushrooms come with great instructions to try your hand at working with this strong material to be used outside for planters or other unique garden projects.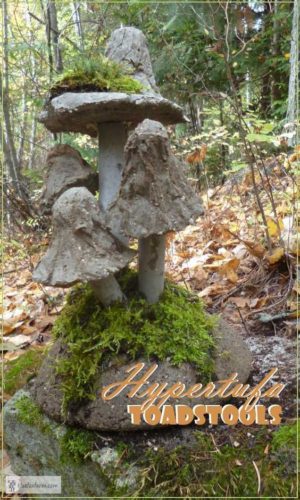 Below is another outdoor mushroom that can be made of concrete. Concrete is also used in the Hypertufa recipe above but you can also use concrete in these smaller mushrooms. Concrete is heavy so using it in this smaller form would work better than larger projects.  You can make lots of mushrooms with just a little concrete.  Now you can get your garden Fairie ready by adding beautiful unique mushrooms!