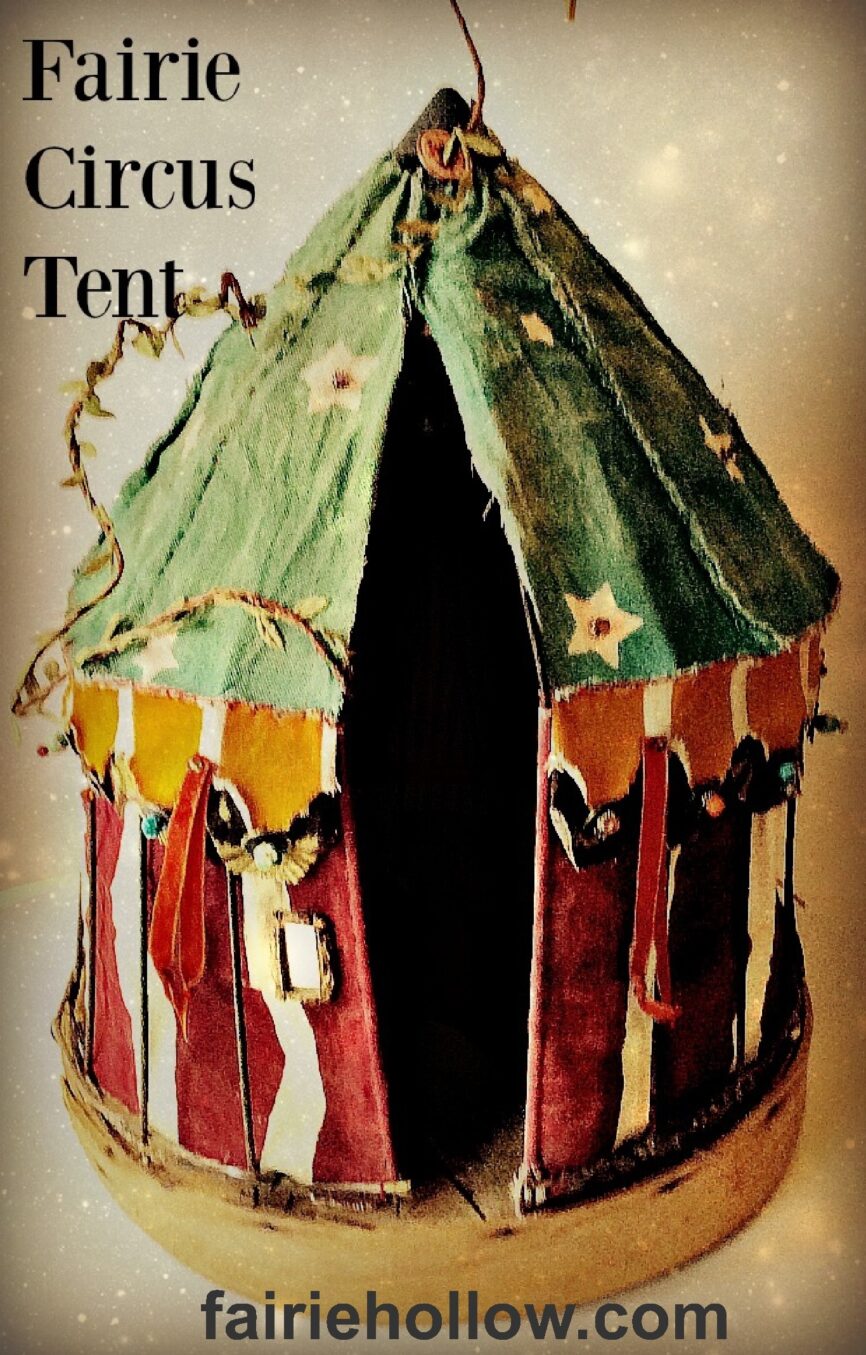 The Fall Fairie Circus Is In Town
There is a feeling in the air. A shift in the sun and a breeze from another direction. The Fairie Circus is on its way. A striped tent is going up in the hollow and the buzzing sounds of laughter can be heard in the cool of the night.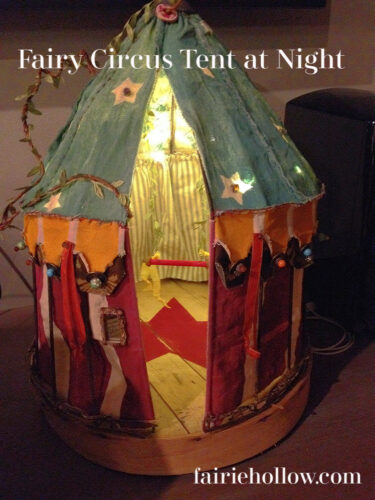 There are flickers of light all around as the circus takes shape. Fireflies and fairies can be seen busy with the preparations. What a wonderful time of year.
It is the beginning of the Fall Fairiefest. When fairies from all over the world travel to the hollow for a week of socializing and story telling and potion sharing. It will be one of the best years yet!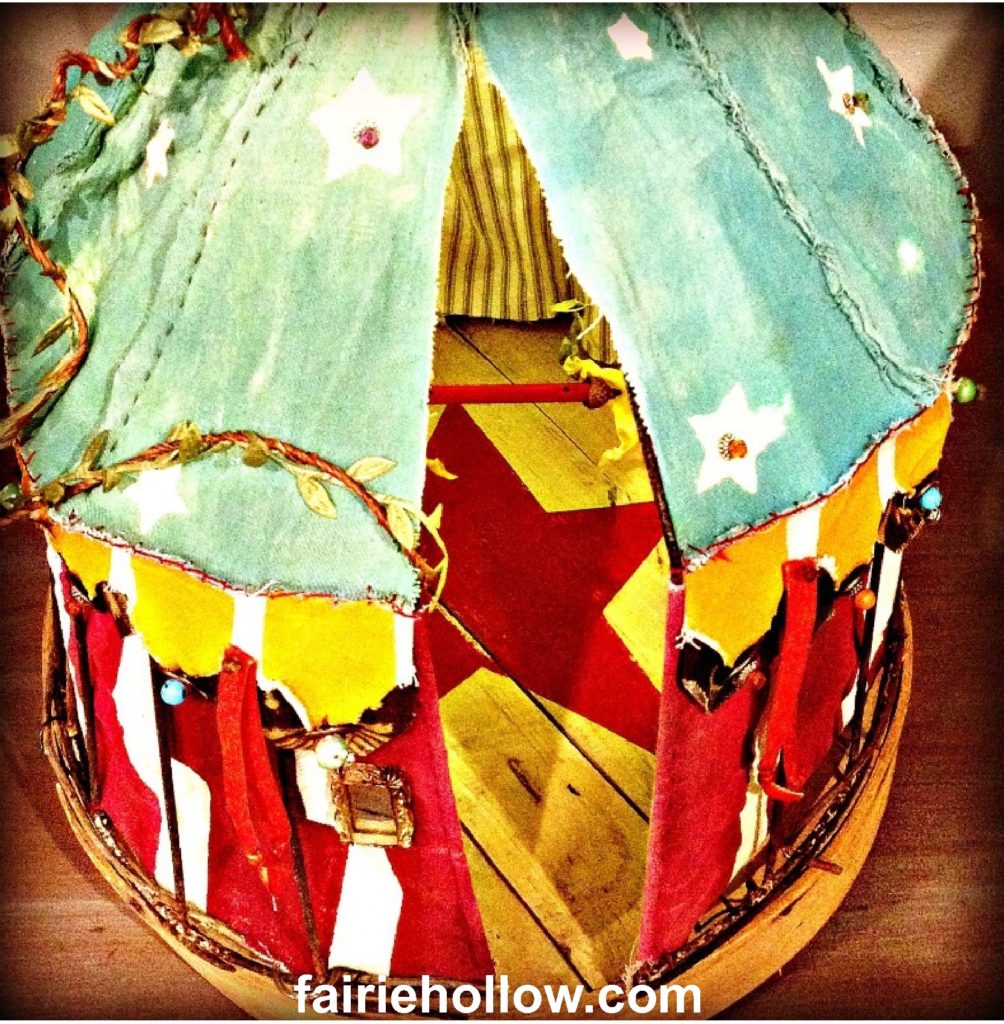 This Fairie Circus Tent was fun to make. The idea for it came from a metal piece that I found at a flea market. It was the perfect shape and size. I used a drop cloth and made a pattern to fit inside the metal piece. I painted the fabric with red stripes on the bottom and green with stars on top. I added a few beads, a mirror and some ribbons for embellishment.