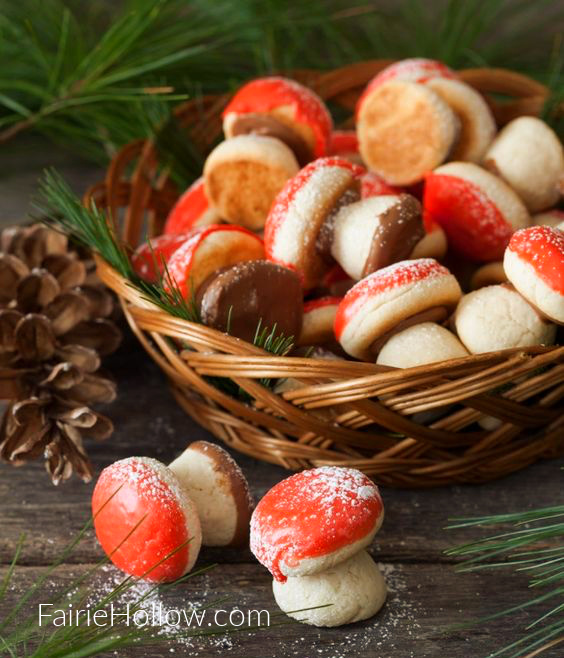 Fairy Party Foods from the Forest
For your next Fairy Party try making these sweet treats that look like they came from the forest. There are mushrooms that look so real along with Acorn cookies and edible leaves sprinkled with sugar. The recipes are for the accomplished baker as well as the beginner. Some are easy recipes with just a few ingredients while others are for the adventurous. They are all worth trying for your next forest fairy party.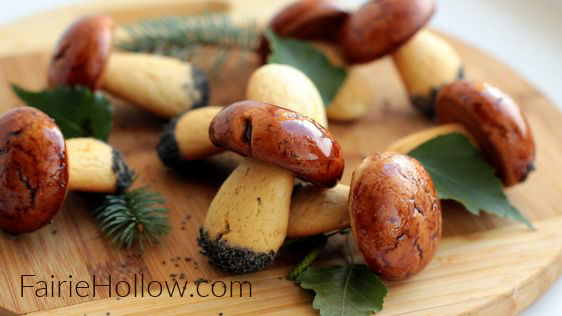 These realistic mushrooms come from a Russian cookbook. These little mushroom cookies were called gribochki, which in Russian literally means "small mushrooms". Aren't they fantastic?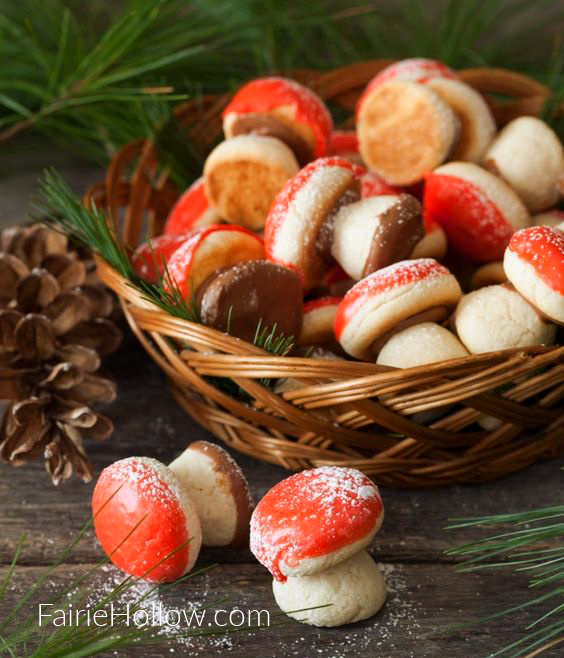 Here is another example of the Russian tradition of gribochki. or the little mushroom cookies made for holidays. The little red caps add a bright and cheery holiday look.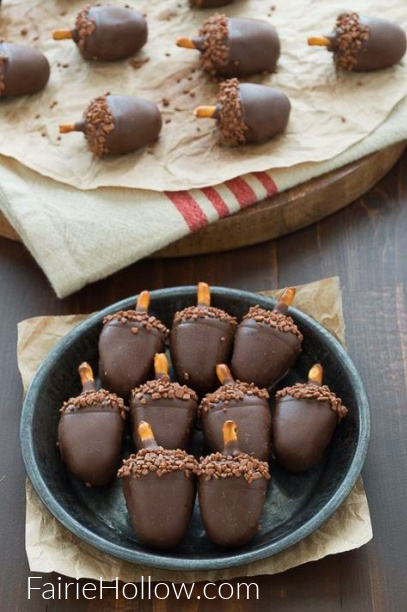 These acorn shaped oreo balls are such a beautiful addition. They are made with peanut butter to give it a nutty taste. These are one of the easier recipes with amazing results.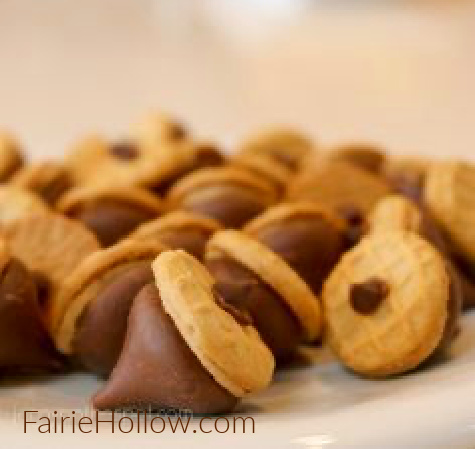 These cute little acorn cookies are made with mini Nutter Butter cookies, Hershey kisses, chocolate chips or Nutella. Easy peasy and there is a video to show you just how to do it.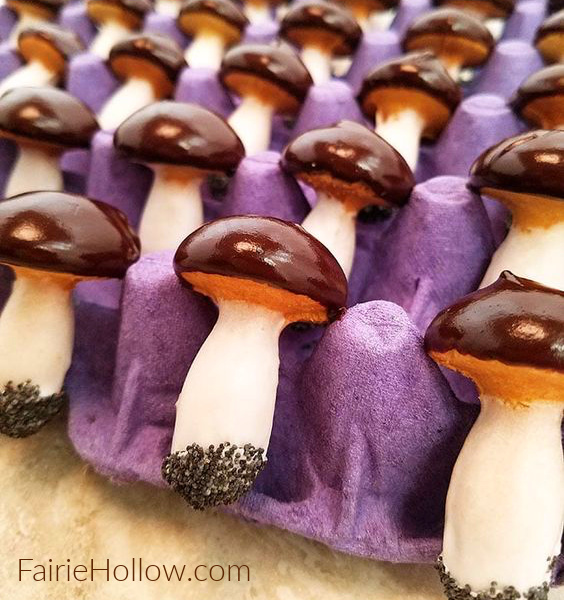 Look at these mushrooms! They look too real to eat. The recipe is not a hard one but does take a little time. But anything that looks this good is worth the time I say. Amazing!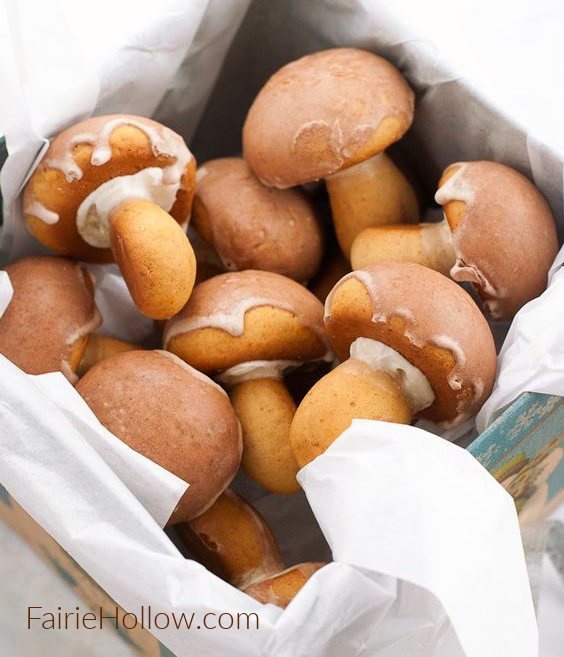 These are little spice cookie mushrooms with a cocoa glaze. They are really quite simple to make and she shows you a very clever way to make a cooling rack as the glaze sets up. So many little tricks to simplify baking.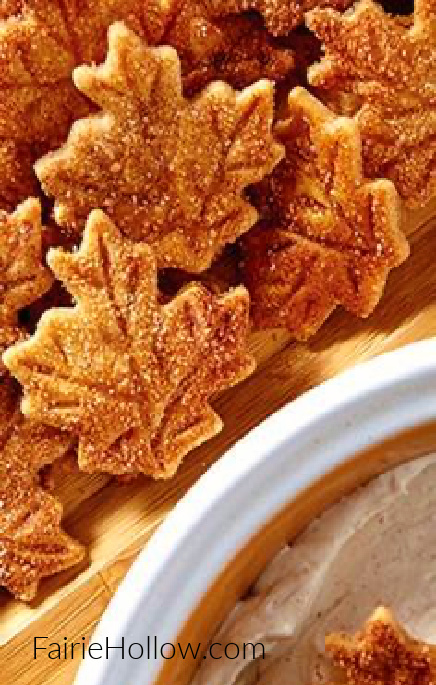 Pampered Chef shows you how to make these sparkly little leaves from pie crust dough. So simple. wouldn't they look great with the mushroom cookies and acorns?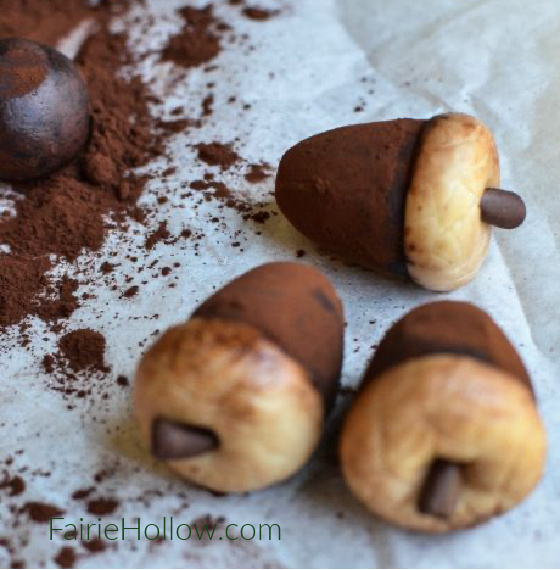 Peanut butter and bittersweet chocolate acorn truffles….oh my!
This recipe comes with step by step pictures and instructions. These are a definite Yes for me!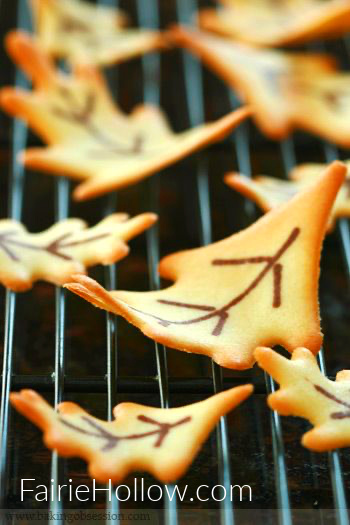 Look at these leaf cookies made from mascarpone. The way they curl up just like the fallen leaves on the ground of the forest. Again, simple, with a few tricks for baking. I love these.
I will be trying all of these in the next few months to see how lovely they will look in a fall bowl. I hope you try one or two of these recipes for your next Fairy party!