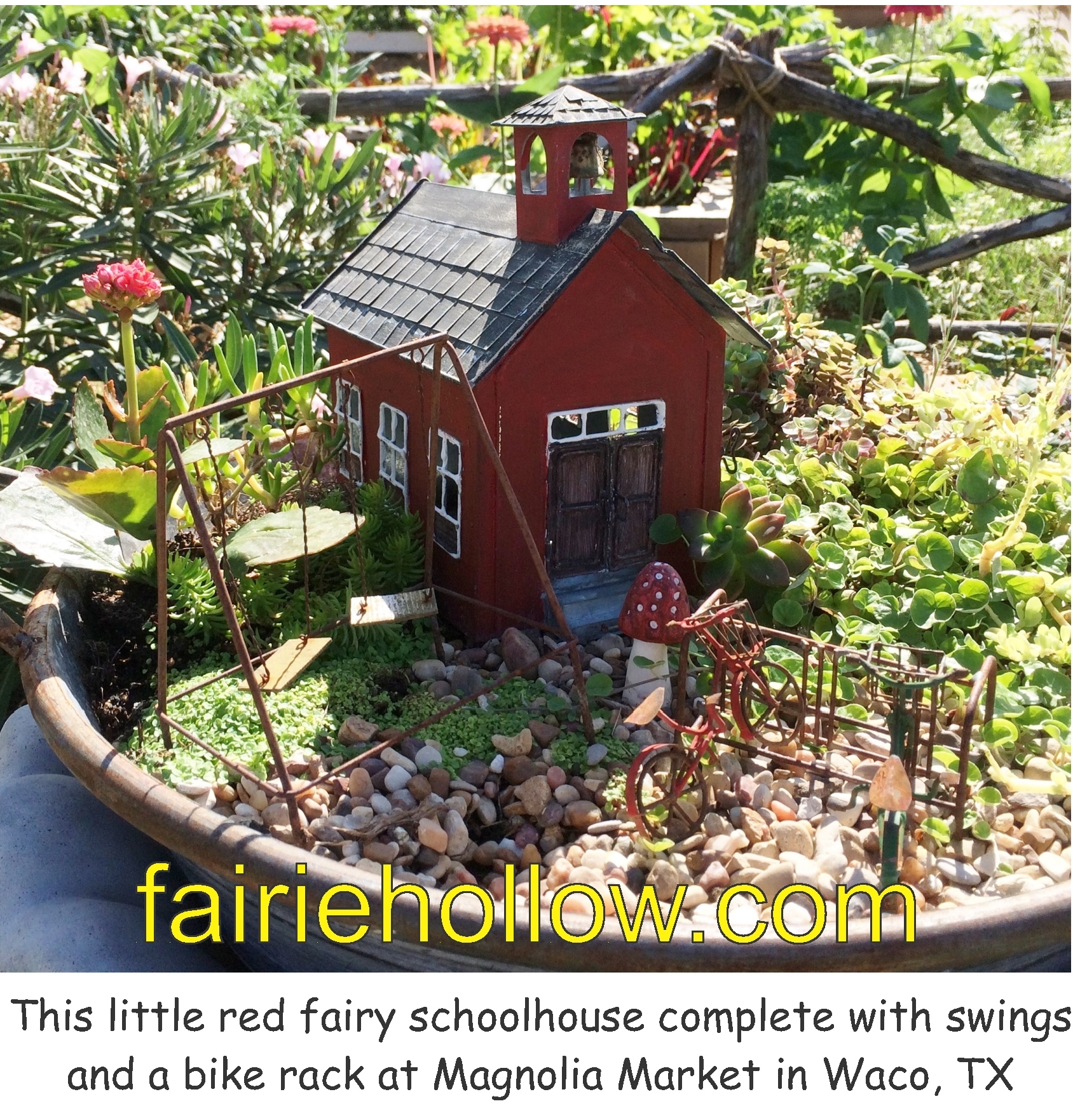 Fairy Gardens at Magnolia Markets
Fairy Gardens At Magnolia Market in Waco
My friend and I made a trip recently to Magnolia Market in Waco, Texas. Chip & Joanna Gaines, hosts of HGTV's hit remodeling show "Fixer Upper" are the owners of the Magnolia Market.
While there we had the pleasure of visiting their wonderful gardens. I was so happy to see all the miniature fairy gardens placed all around the gardens. I took a few pictures to inspire you.
These are their wonderful little fairy gardens featured at Magnolia Market. Hopefully you will enjoy them as much as we did.