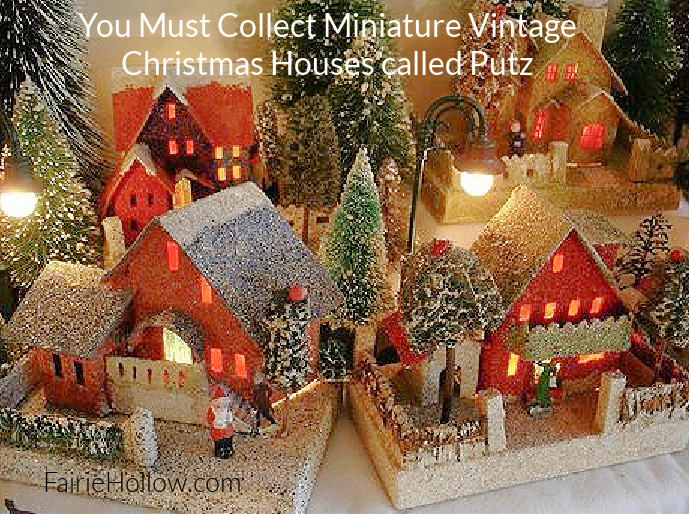 You Need to add a Putz House to your Miniature Fairy Christmas Collection!
If you are looking for a new addition to your Miniature Fairy Christmas Collection I have just what you need. As soon as you see these little houses you will know what I mean. They are called Putz houses. Putz? Yes….
The word "putz" means 'put,' but in German/American culture, it can mean "putter," as in "Are you going to keep putzing around with those houses?"
Between 1880 and 1928 these little cardboard houses were candy boxes. But when lights became available to many homes, the putz house designers who were mostly from Japan added a little hole in the back to place a light in the back lighting up each one. The houses are made from cardboard so finding them in good shape is an exciting find. I have purchased mine from Ebay and Antique stores.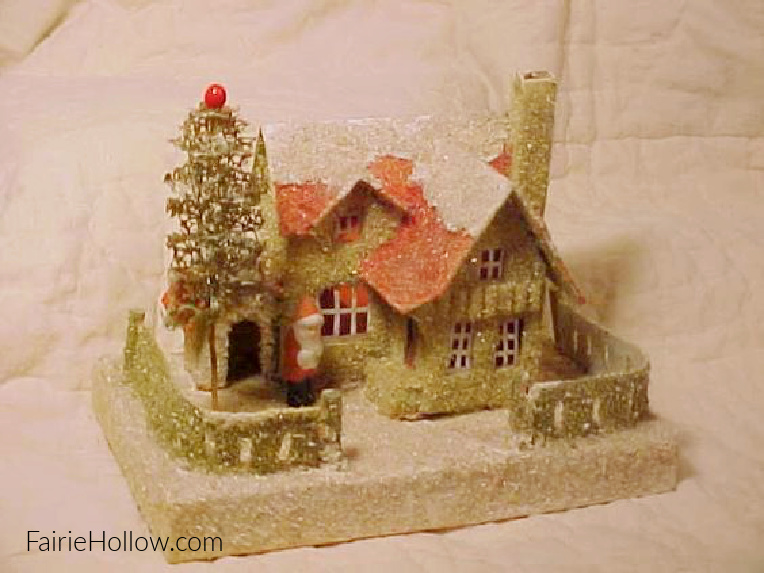 Beautiful Putz house with Santa. Look at the detail that it has. A great example of the workmanship of these little gems. The Red Putz house is another work of art.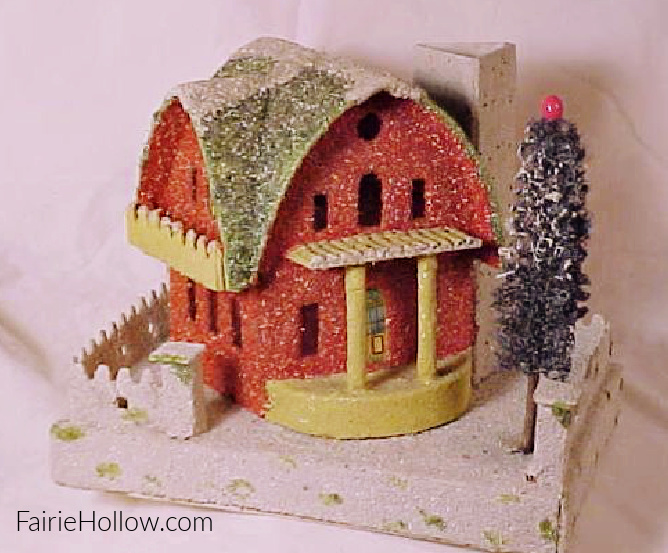 Are you one of those creative souls who would like to make your own Putz house? You are in luck! This next house is a Glitter House. This is the name for most of the houses people make today for obvious reasons. They are glittered after being painted. Make your own Miniature Glitter Christmas Village with the patterns and tutorials available below.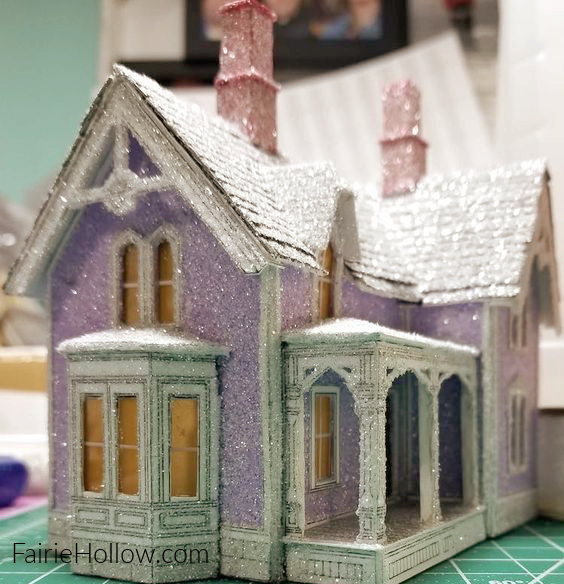 Start collecting or making your little Putz or Glitter houses and make a wreath! This wreath has everything, vintage bulbs, trees, bells and reindeer. This is a fun project!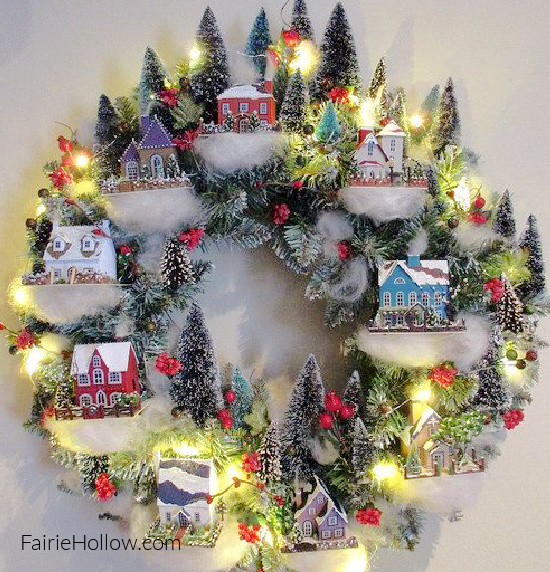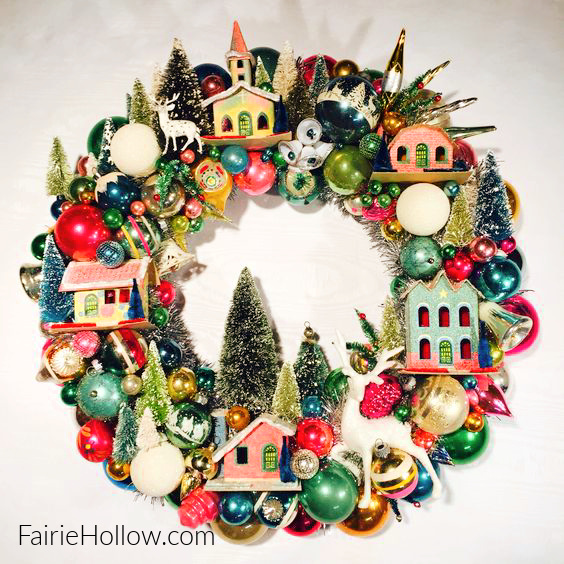 The wreath above is a creation of Christi Goodman from Vintagegoogie. We love all the vintage materials used here. Wonderful work Christi!
Are you inspired? Yes? Good luck with your search for these Antique Putz houses or your own Glitter houses made by you. How about making a Glitter House that looks like your own home!
Happy Holidays!