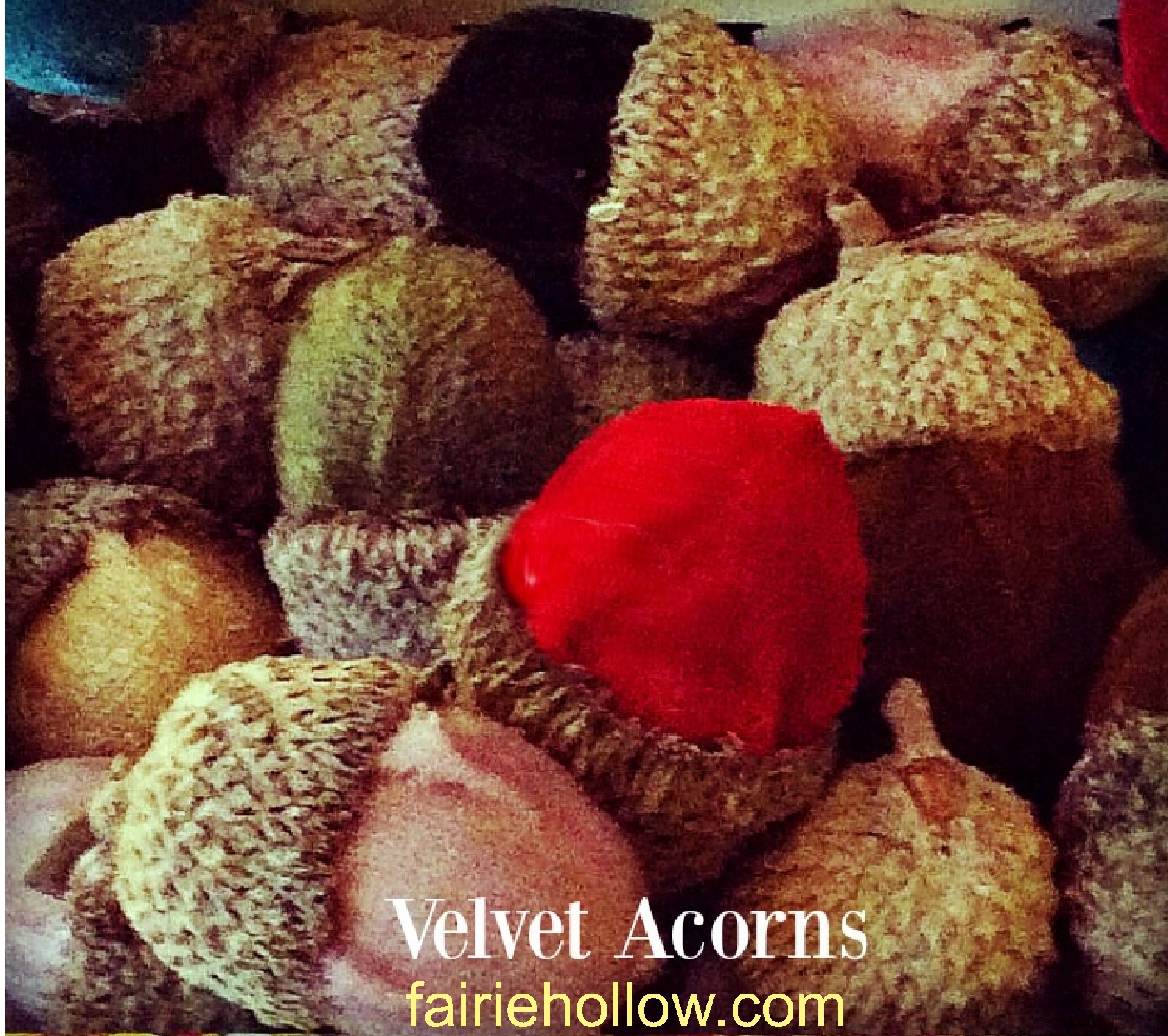 First of all, Velvet Acorns are a wonderful fall gift. Nature has given us these beautiful little works of art that can be gathered up and put in a bowl or jar on the table and adding the velvet just makes them look like little gems.
The look and shape of the acorn has been replicated in so many different ways. You can find them in all sizes and made of many different materials. Having a collection of all different types can make such a beautiful seasonal statement.
You can find acorns that have been painted gold and silver or have been dipped in glitter or have been covered in burlap, velvet and a variety of other fabrics. Today I will concentrate on velvet because it is easy to work with and is yummy.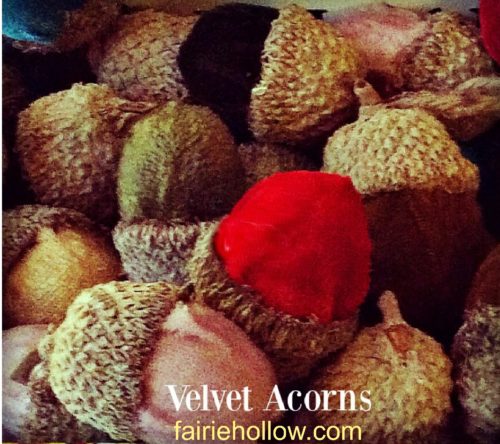 Velvet Acorns
Awhile back I was working at a place that had an Oak tree growing across the street. The Acorns were large called Burr. I started gathering them up because I loved them. It wasn't until a little later that I had the idea of covering them with fabric.
I had seen other people who had taken the lids and then for the bottom had taken stuffing and covered it with fabric instead of using the acorn. They look ok but I decided to try gluing the fabric to the acorn itself then gluing the top back on. It is a lot less work and it looked great!
Begin by cutting a piece of fabric in a circle just big enough to cover the acorn. I like having a little bigger because its easier to work with. I put hot glue around the top of the acorn then brought the fabric up and pressed it tightly against the glue. Then I put a good little dollop inside the acorn top and pressed it down on top. If you want to make a garland you should drill two holes in the acorn top before gluing. I used twine to make the garland and it turned out very well.
The one thing I did find was to use a smaller acorn then get a larger top because the fabric that was bunched up on top of the acorns needed more room. I got in a groove and ended up doing SO many! I put them in jars and drilled holes to make garlands and ornaments.
This is a fun inexpensive way to bring those little nuggets indoors and bling them up! I will get pictures soon to show how I glued them together…but for now enjoy the picture!