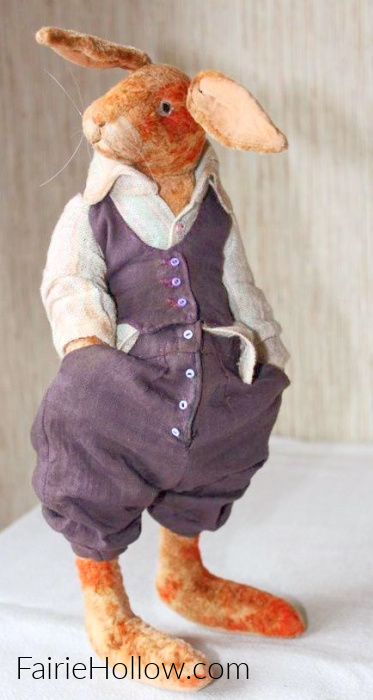 Textile Rabbits for Spring
There are so many textile artists who create beautiful whimsical Rabbits. At FairieHollow, we love all things magical and unique that are handmade. So for all of us who need hope that Spring will be here soon, let your imagination go free with these textile rabbits for spring.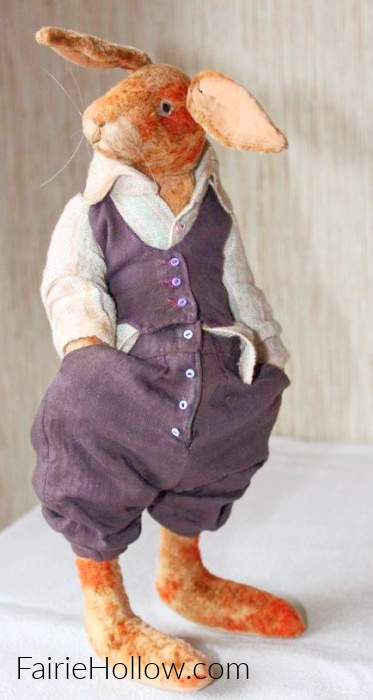 This Rabbit dressed in blue makes me smile! I wish I knew who to credit him with, but I keep hitting dead ends. If you are the creator please let me know because you are very talented! He is an Easter Bunny with attitude.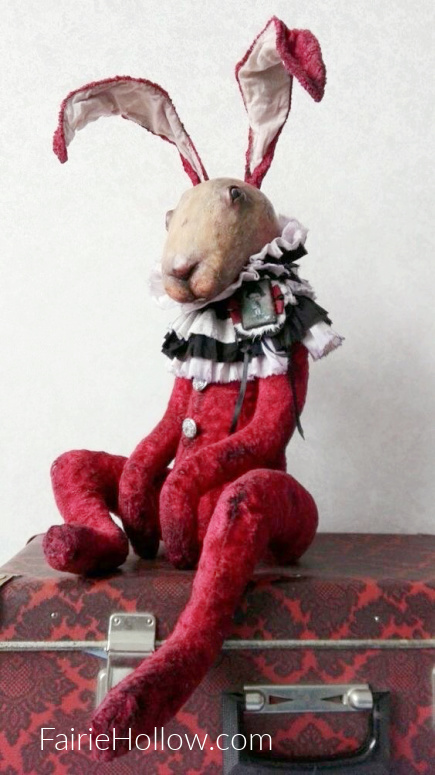 Isn't he wonderful? Just sitting and waiting for Spring no doubt! His buttons, collar and those ears. He has the look of a rabbit that knows things. He is another unclaimed masterpiece.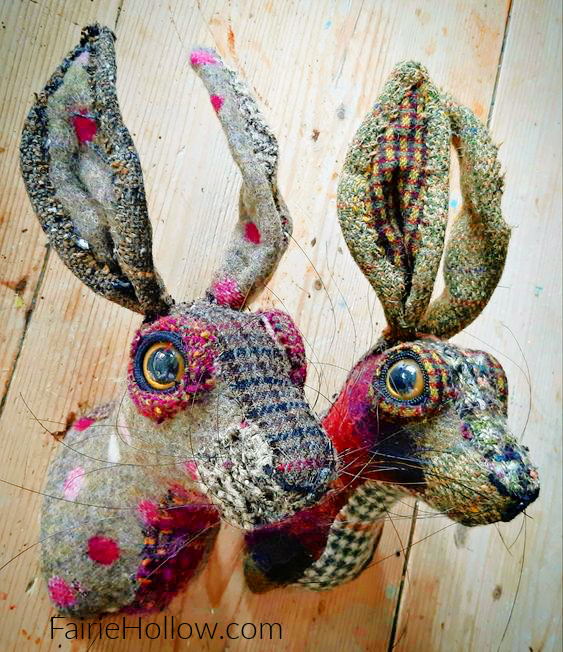 What a textile artist can do with wool is amazing. The detail in these faux taxidermy rabbits is incredible. Just look at those eyes and the fabric sewn around them and those little whiskers. Fantastic job from Crafted Creatures!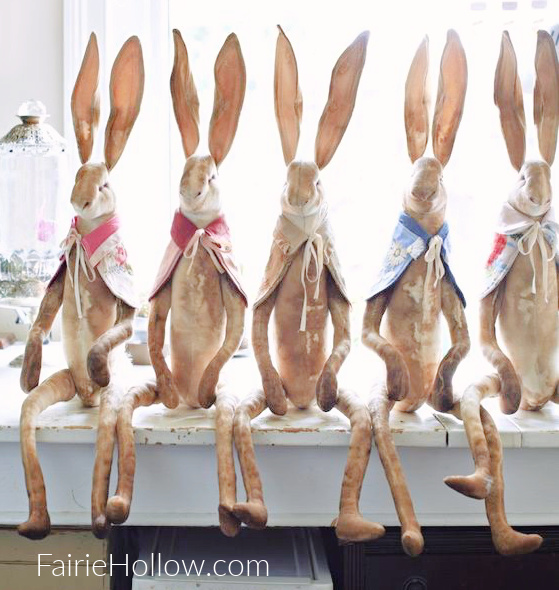 Do you know of Mr Finch? He is a textile artist from the UK that does the most incredible work. What he does with fabrics and the animals and insects he makes are breathtaking! You can find his work here.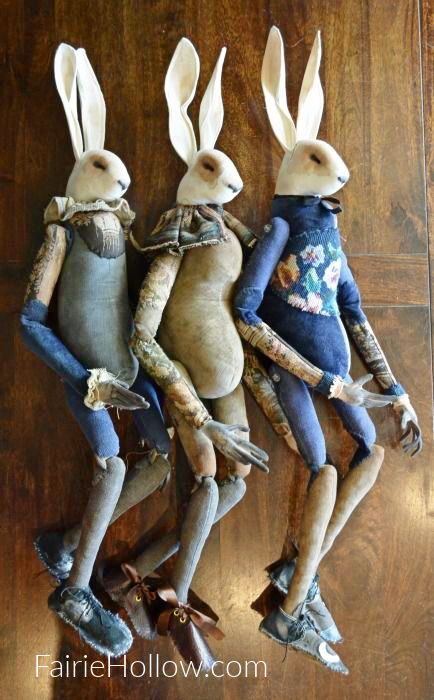 I have long admired Mr Finch's work. These 3 rabbits with bendable legs wearing shoes just makes my world feel more magical. Mr finch lives in a fairytale world and so you know he is our kind of people. Beautiful!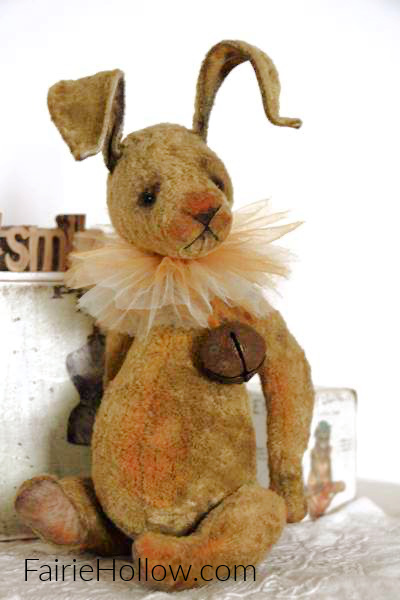 The face on this bunny is so sweet. Natasha Murasha has a pattern for this rabbit if you would like to make your own. I love everything about this bunny from the funny little ears to the short little legs. He is perfect. If you would like to see more of Natashas work and get the pattern, you will find it here.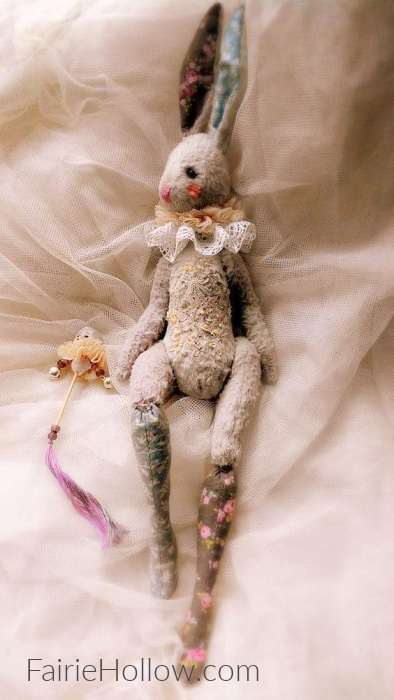 There is too much to say about this rabbit! She is so simply elegant isn't she with her perfectly fuzzy body and printed legs and ears. Did you notice her torso is embroidered? Sigh….so stunning. You can find the artist here. I wish I knew for sure the artists name but it is in another language and I don't want to get it wrong. So I tip my hat to you dear artist and thank you for sharing your work with us all!
Let's all stay hopeful and happy as we wait for Spring this year. It has been a long hard Winter for many. Remember that there is beauty all around us if we just take the time to look.