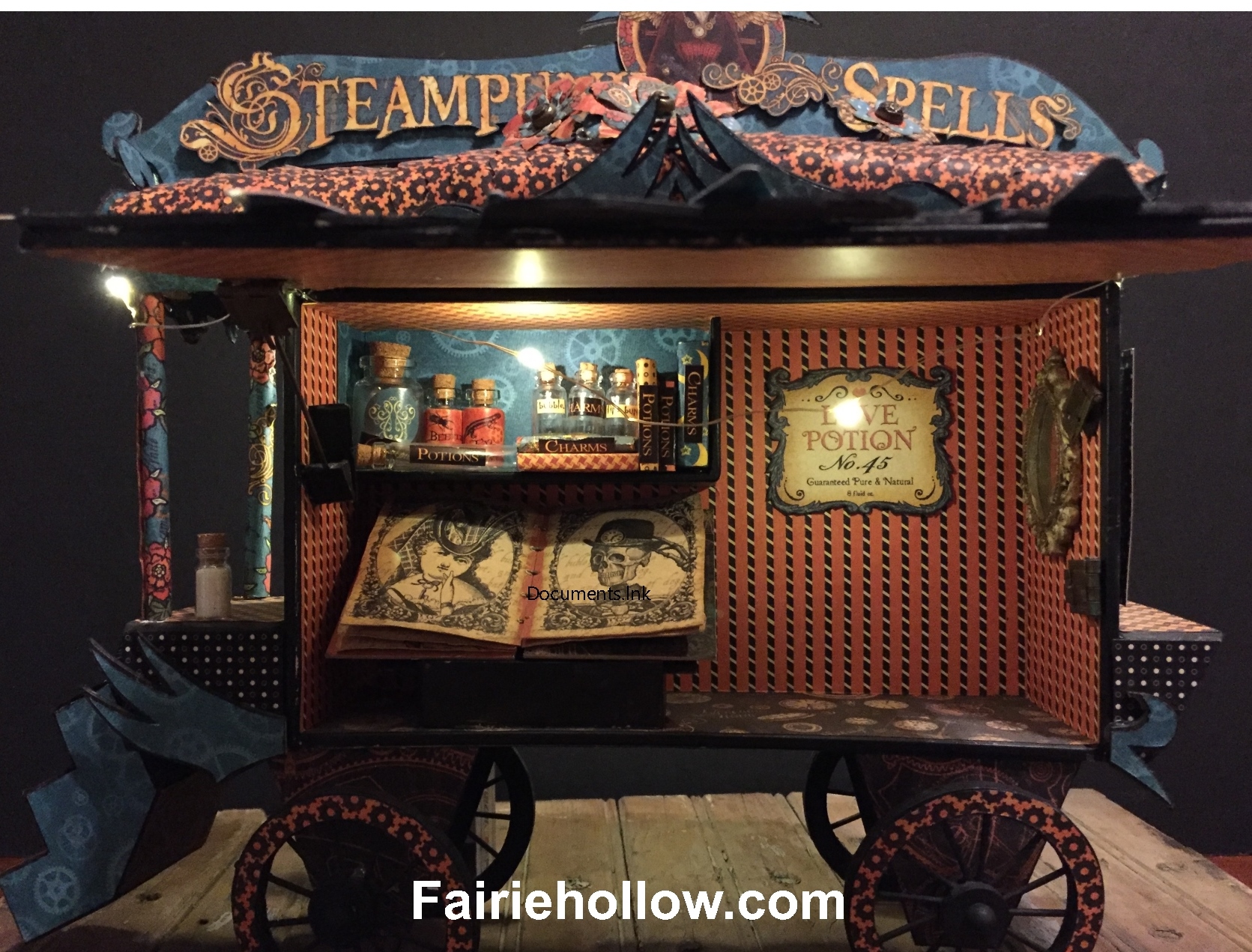 This Steampunk Fairie Caravan was designed using scrapbook papers from Graphic 45.  This collection of papers is Steampunk  with the colors and graphics perfectly suited for this project. You can find them here is you are interested!
Beautiful rich colors that turned a cigar box into a fairy caravan!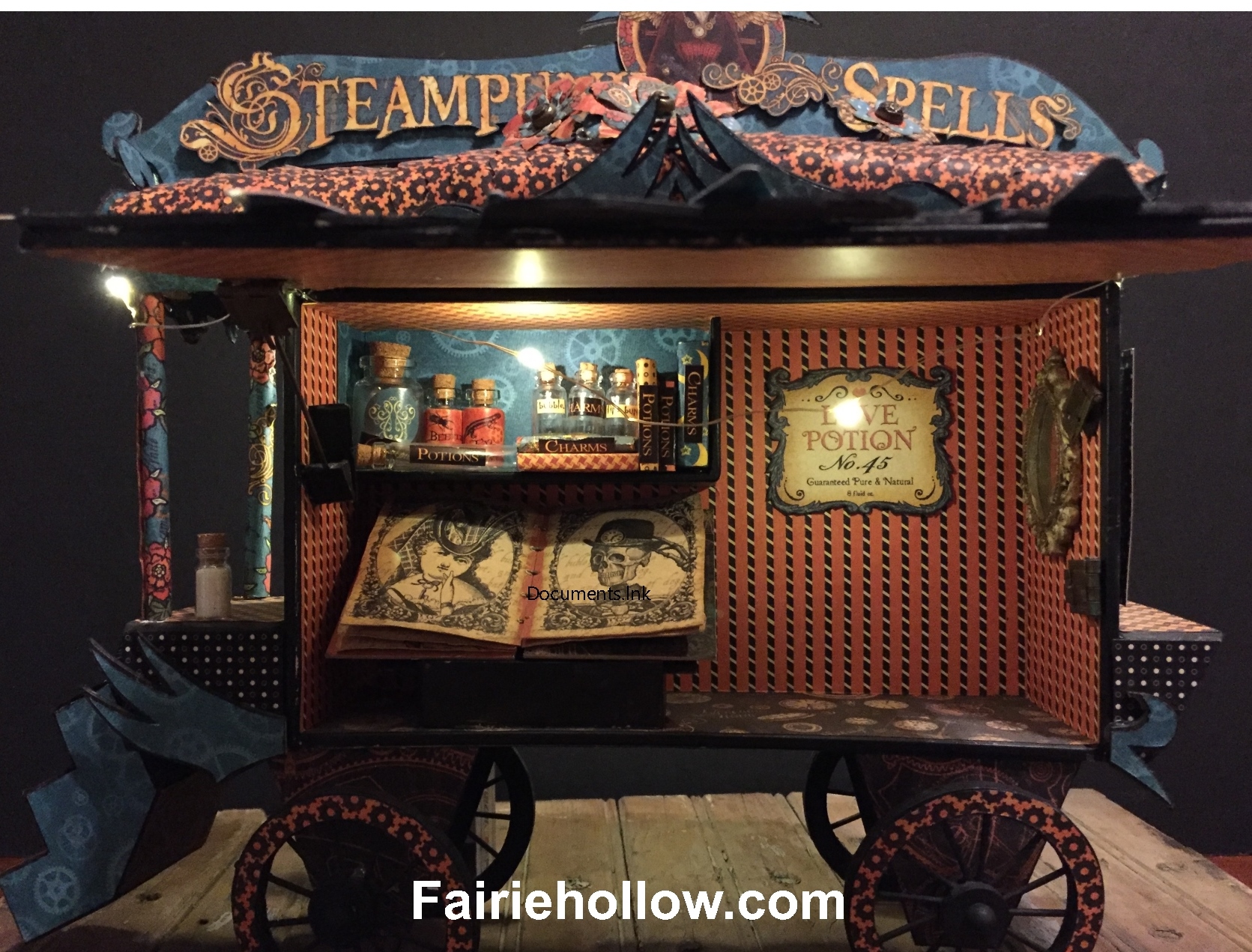 It is a project that was made by James Schultz a few years ago in the workshop of Diane Schultz, owner of Graphic 45. A very talented guy who can work with paper as well as design houses. The papers guided the creativity with the colors and patterns designed for a Steampunk look.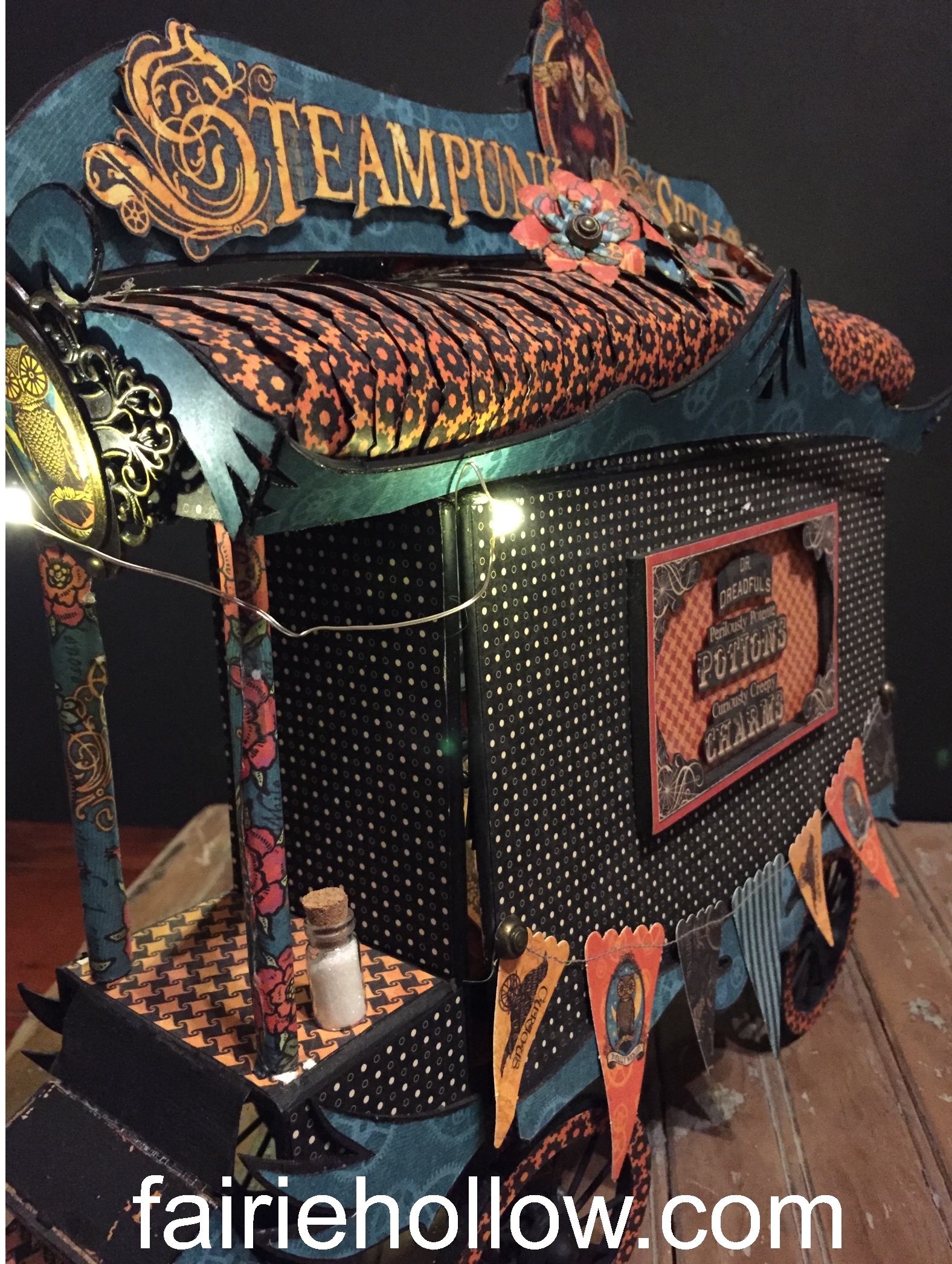 There are Steampunk stamps and flowers and even papers to make a little book. If you would like to see more amazing ideas go to the Graphic 45 blog. This would be a nice addition to your Halloween Fairie decorations.