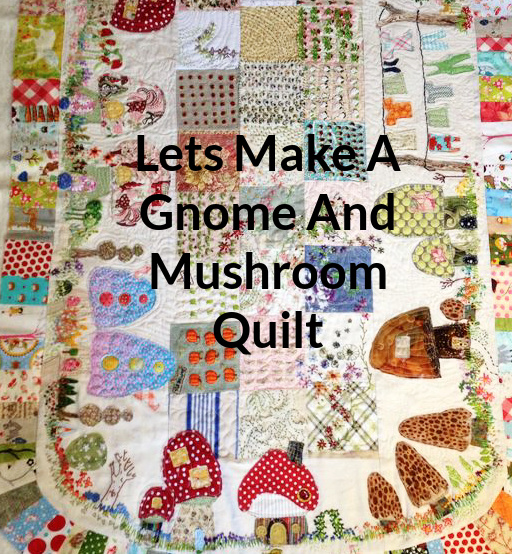 Lets Make a Gnome and Mushroom Quilt
Because we love all things magical Gnomes are on the top of the must have list! Its hot weather outside and so maybe we can cool down with some Gnome Quilt inspiration. Of course that always includes mushrooms! Here are some wonderful quilts with patterns along with some beautiful gnome and mushroom fabrics. Calamity Kim made this quilt and it is so fun! Click the link below and read about how she created it!
The next quilt is also a creation by Calamity Kim. Its a gnome table runner and it is so wonderful.
This next quilt has a gray background that makes it more contemporary. The colors changing subtly is so well done. You can get the pdf. instructions from Norm and Nannette. It would be such a nice wall hanging.
Next are some really fun fabrics with gnomes printed on them. Some are from Spoonflower. If you haven't seen their fabrics and wallpapers you need to check them out on the link and get creative!
The fabric below is from My Favorite Quilts Store. Love love love it!
One more Spoonflower Gnome fabric!