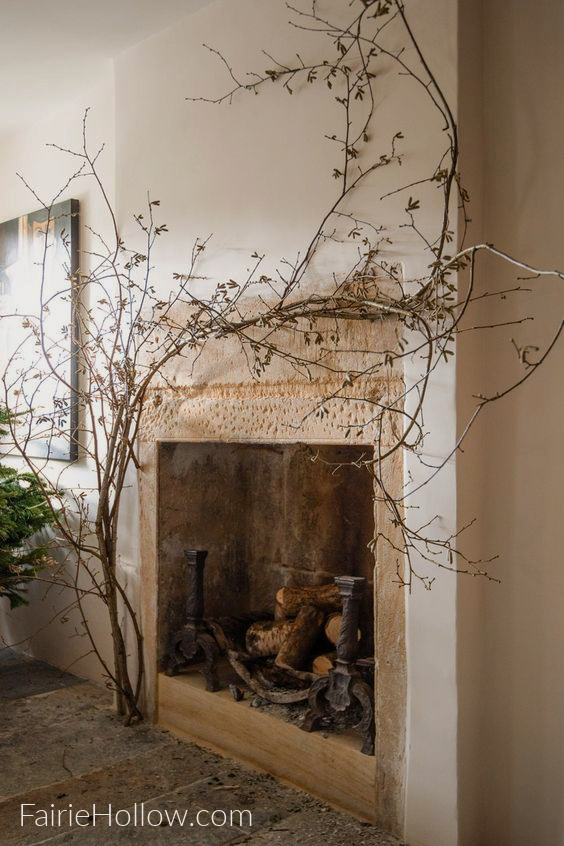 Fresh and Natural Holiday Decorating
The Season for Winter and Holiday decorating is upon us. Using fresh and Natural foliage can add a calm and serene feeling. Evergreen branches, twigs, pinecones, berries and any natural element is right outside your own door if you live near nature. Or if you are living in a more urban setting take the opportunity to take a stroll in a nearby park or adventure out of the city to find bits and pieces of nature to bring home.
Begin at your front door. A fragrant and unique wreath made from evergreens, pinecones and acorns will be a welcoming gift for you and your guests.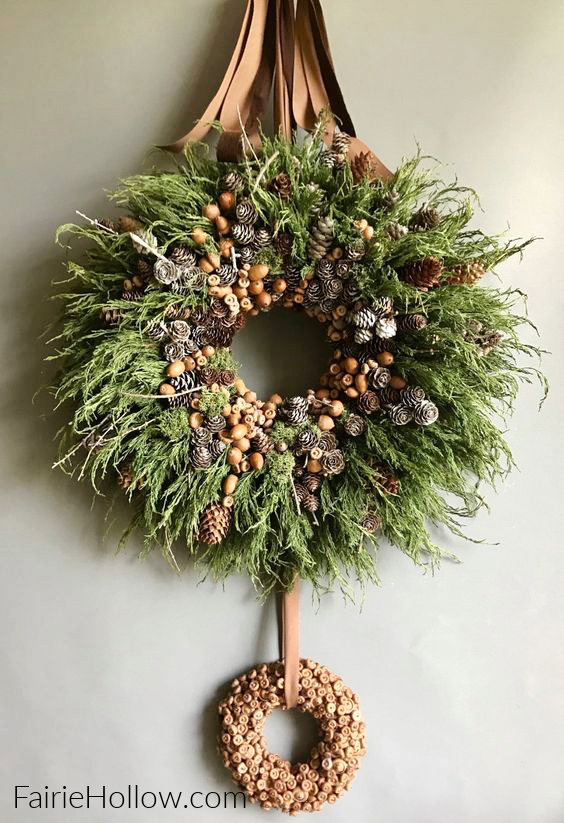 A swag from found natural elements can be hung on an inside door or in the kitchen.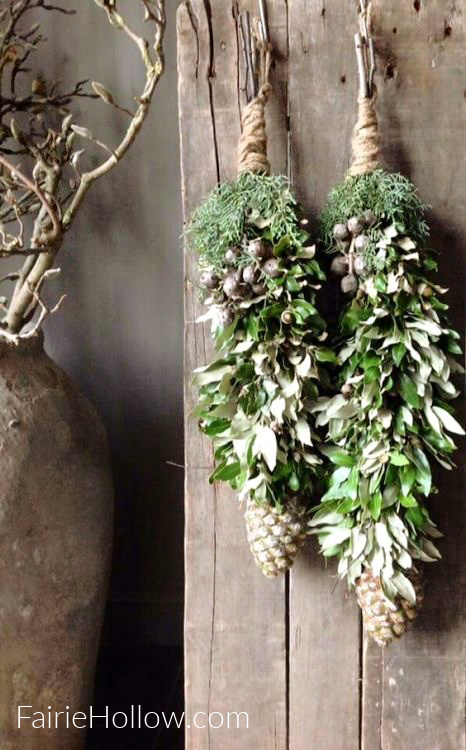 An Advent style of wreath with moss, acorns, pinecones and ribbon can make the perfect table centerpiece.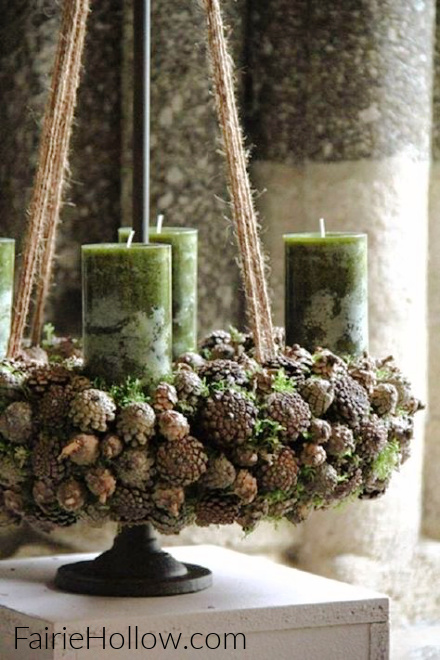 Forcing bulbs in Winter can bring life and fragrance to the darkest corners. Paper whites and Amaryllis bulbs are simple and bloom within 6 weeks.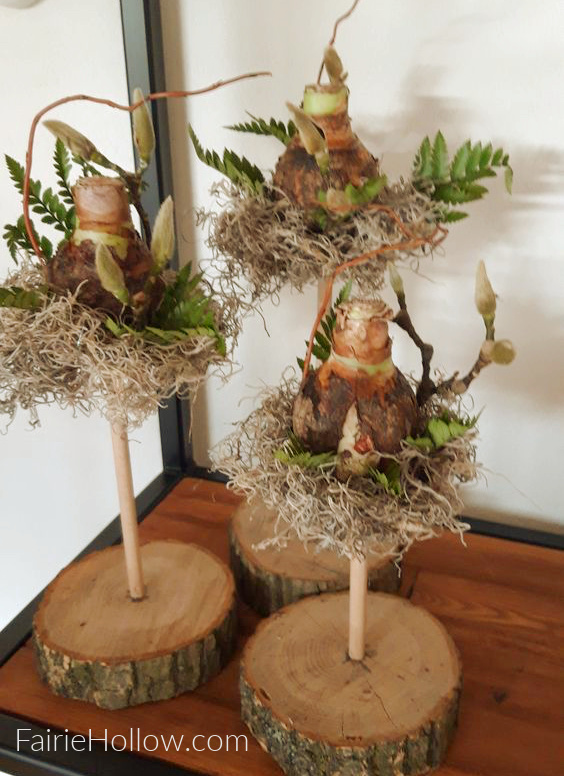 The fragrance of dried citrus is so delightful and charming when made into a garland and hung in a window. Oranges, lemons, limes and grapefruits can easily be dried in your oven to bring in fresh and natural holiday decorating.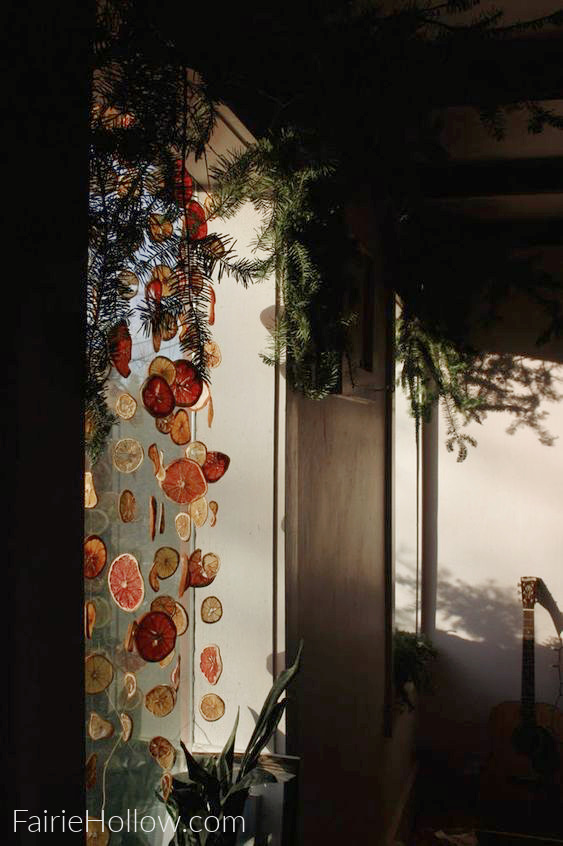 A Winter mantle can be elevated with a simple branch reimagined. Instead of placing all the greens on the mantle try starting with a branch on the floor and molding it around and over the fireplace. Such an amazing new way of looking at nature inside.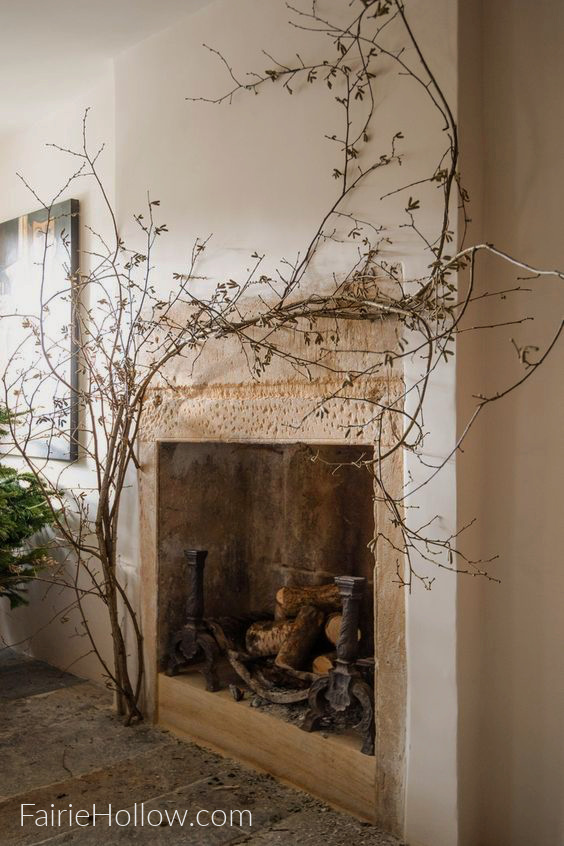 One more beautiful idea to hang in a window or a branch are these pinecone ornaments. So simply made by adding greenery and a loop of twine or even a lovely ribbon to the top of a pinecone.
Can you see how inviting your home can be by bringing fresh and natural holiday decorating in and enjoying its beauty, simplicity and fragrance? Settle in and enjoy this Winter and Holiday season. Wishing you peace, love and joy.