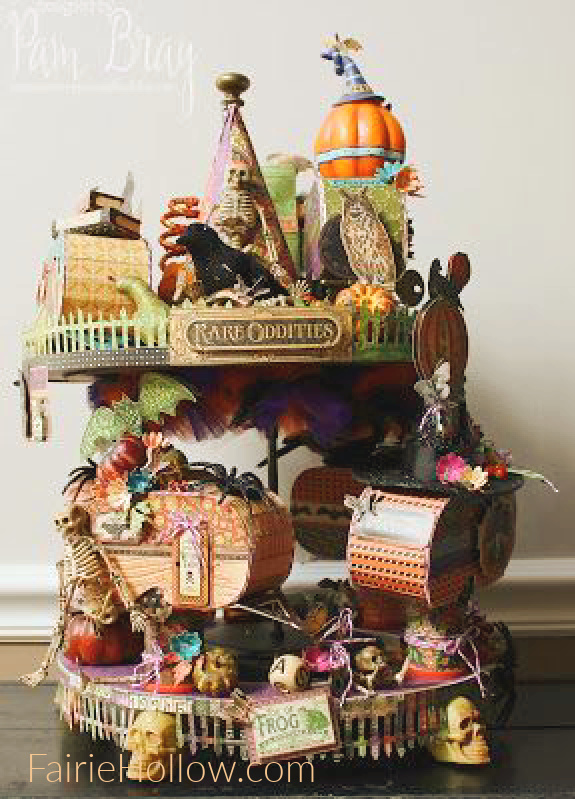 Our Favorite DIY Halloween Miniature Paper Decorations
October is the month for the spooky, the orange and the black, full moons and the best decorations. If you have been a scrapbooker you know the joys of all the amazing papers out there. If you have not worked with scrap book paper you are missing out. We want to introduce you to the joy of mixed media to DIY your own Halloween Miniature Paper Decorations. Paper is an inexpensive way to create little works of art. One of these amazing paper companies is called Graphic 45. The piece above and the net few are made using their papers.
Pam Bray is a guest artist for Graphic 45 who made this beautiful Halloween Miniature Display using their amazing papers. If you would like to see the collection of Graphic 45 Halloween papers you can check them out here.
This next piece uses some of our favorite Graphic 45 vibrant papers. We love this miniature fairy carousel by Laura Dennison. Check out her tutorial for this unique Fairy Go Round.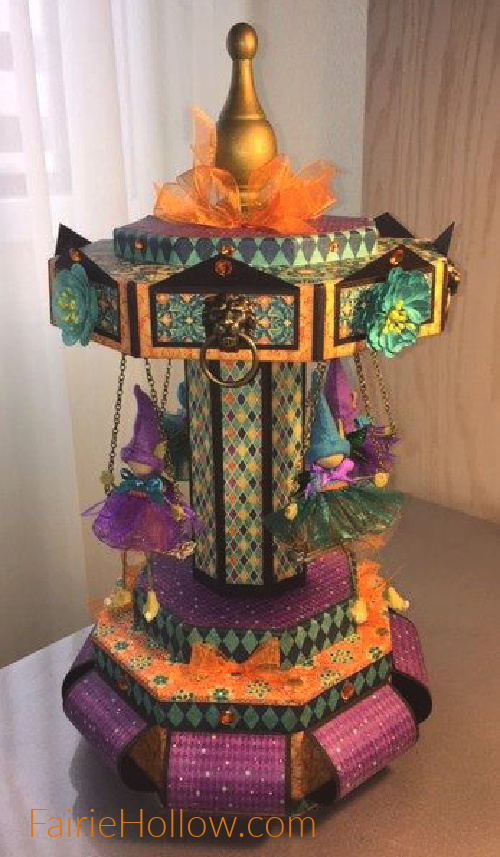 Next is another Laura Dennison creation from Graphic 45. She calls it the Wizard House. It is a little bit Halloween and little bit steampunk! Laura creates wonderful kits that you can purchase from her. What a great addition to your miniature Halloween collection!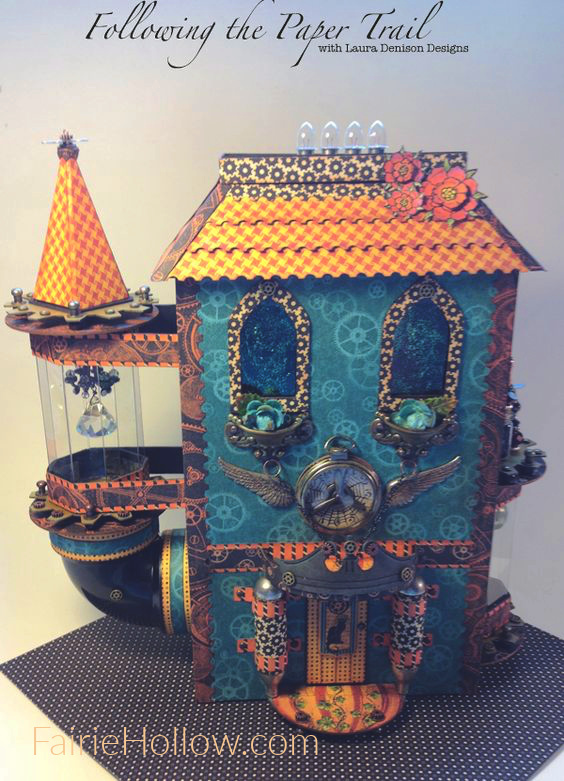 This next Halloween Miniature is a great example of how to use inexpensive Collage sheets to create a really terrific decoration. The sheet used below from Artfully Musing gives you 86 images for $5. Using a simple shadow box, black paint, and miniature glass bottles gives you this Witches Apothecary.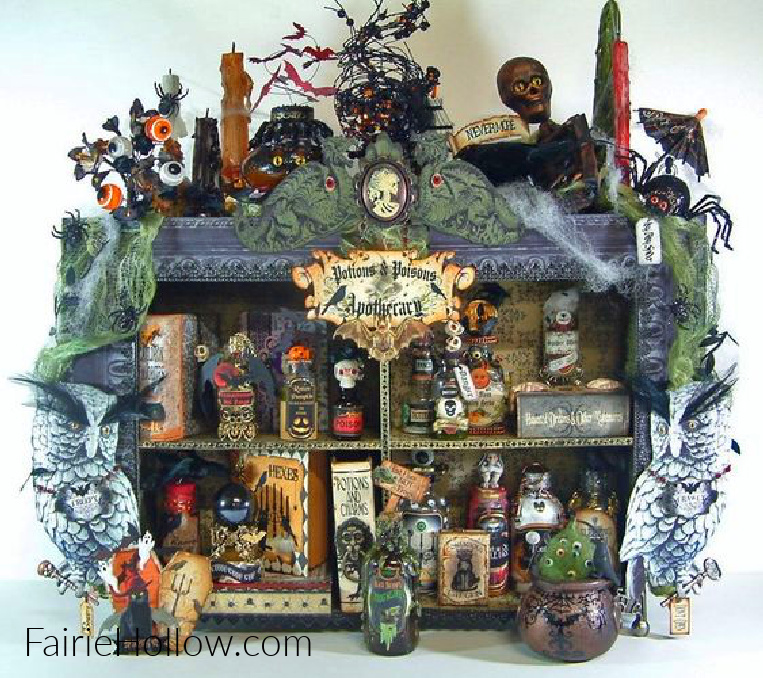 Anne from Annes Paper Creations is from Norway. She has a video tutorial on making these cute little individual Halloween books and other oddities that can be placed together or scattered throughout to add to your other decorations. She also happens to be using Graphic 45 papers too!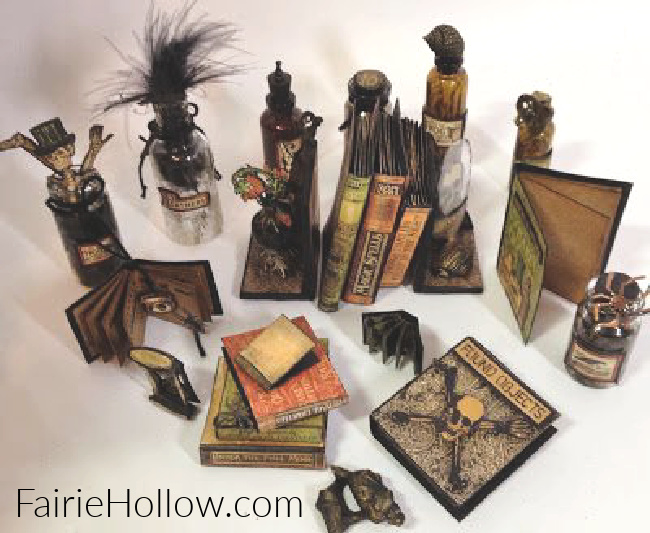 One more example of how to turn old miniature bottles into real looking vintage apothecary jars. You make your own labels or purchase labels from places like Etsy or even print free labels from Pinterest. It just takes your own imagination and creativity to turn any corner of your house into it's own little spooky bit of Halloween.