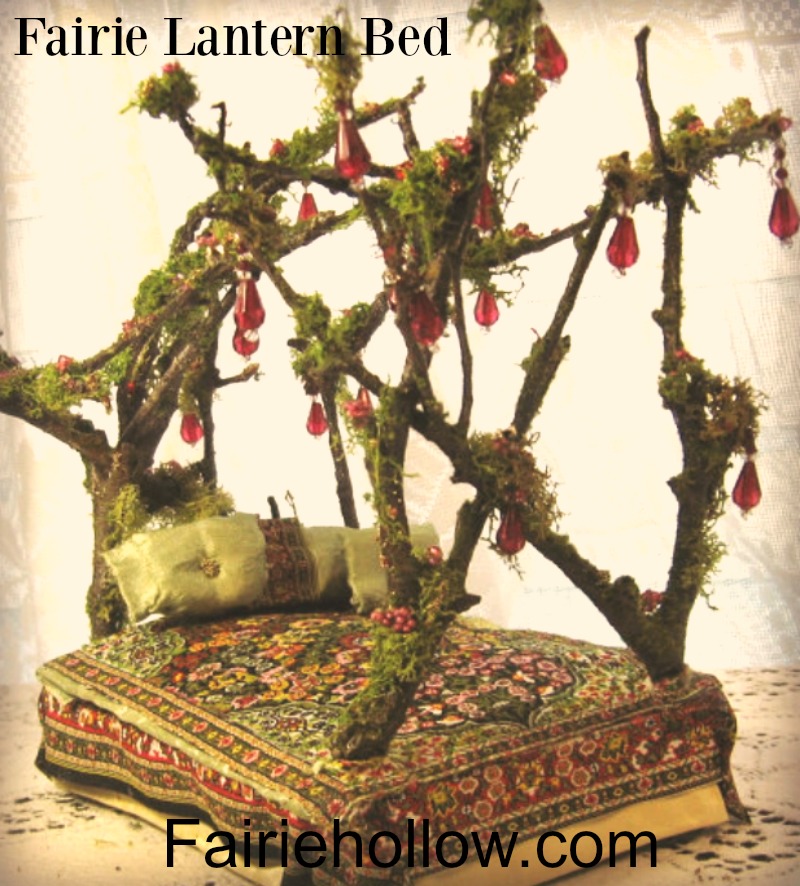 5 Of Our Favorite Fairie Beds
Fairies have it so great! They get to sleep in some of the most magical places and with all of nature surrounding them.  In the forest they can find the best treasures that nature offers and so can you if you take the time to look.
Here are 5 of our favorite beds that are dressed in some of the latest fairie faire!
They are all different but still very much alike in being able to see right away that these beds are meant for fairies.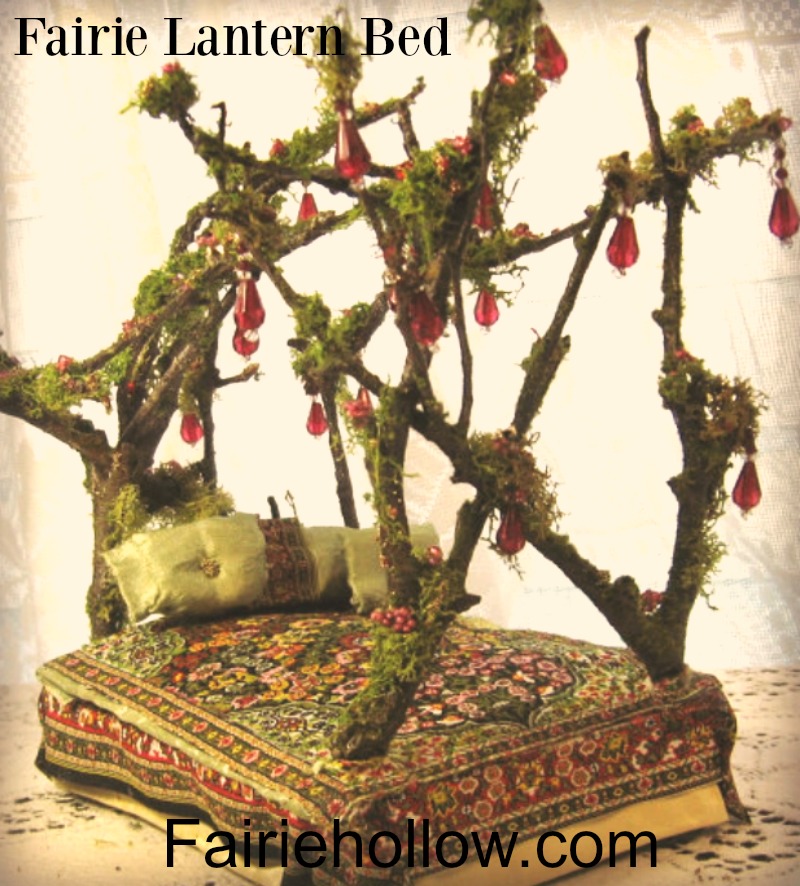 This bed is so charming with the mossy branches, kilim bedspread is so bohemian and the lanterns give just enough light on a moonless evening. The placement of the branches makes this bed very unique giving it the feeling of sleeping up in a tree. Very faire-esque!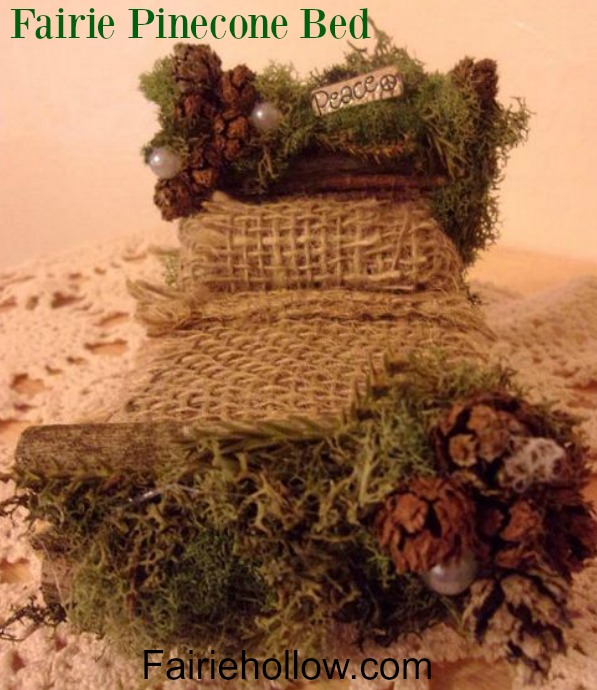 This fairie bed looks Peaceful, just like the sign says, in the soft natural bedding. It looks soft but The moss and pinecones are earthy and a touch of pearls make it more elegant. Any fairie would love to sleep the night away in this little bed.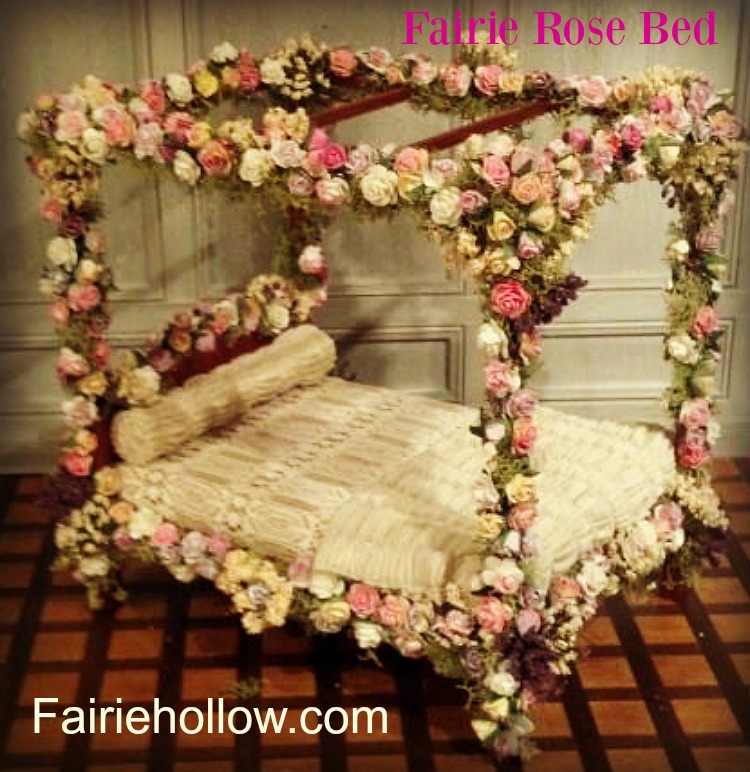 This beautiful little bed would make a fairie swoon with the smell of roses. The bedding is soft and the arch above makes lying in bed a cozy feeling of being surrounded by the sweet smells of a summer garden. It is a very feminine bed for just the right type of fairie.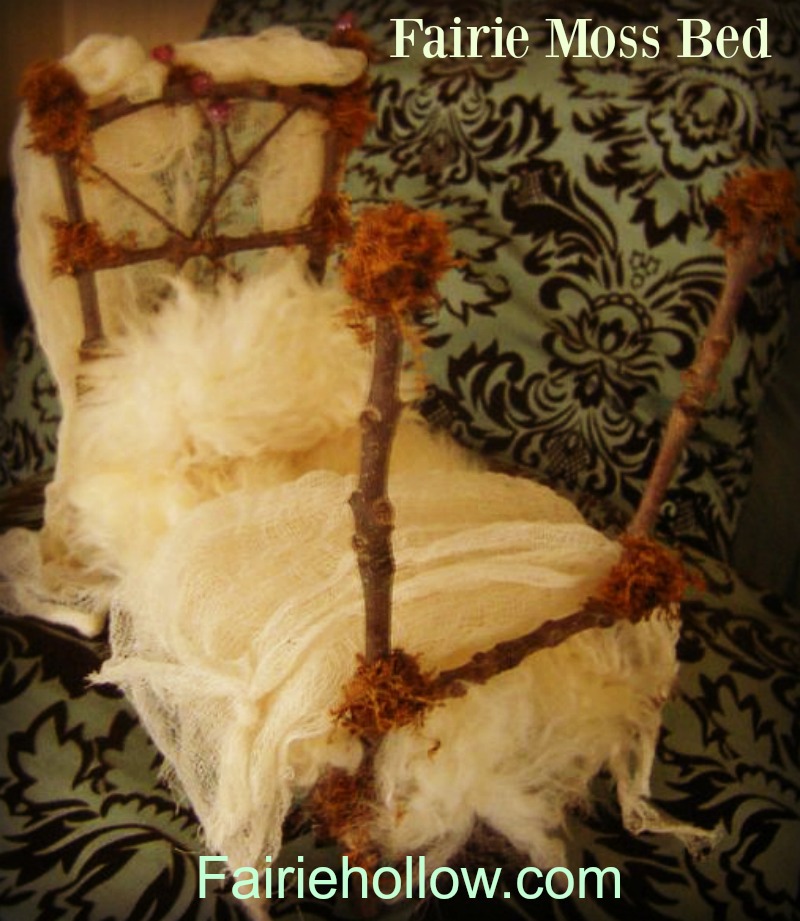 This bed makes a fairie want to jump in and hide. Everything about this bed is soft and fluffy. Furry pillow and gauze-y coverlet make a nice contrast to the earthy twig bed. Simple moss from the forest softens the hard lines of the twigs. Just lovely!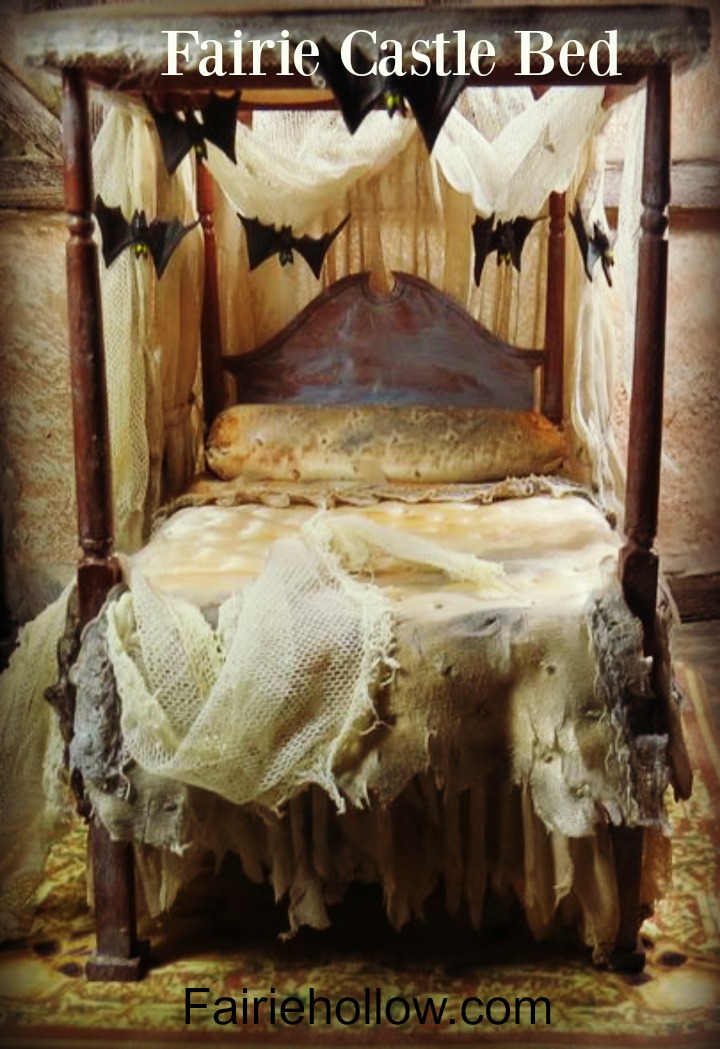 Our last favorite fairie bed is a mixture of fun spooky-ness and medieval castle. The antique four poster bed is draped with lace and the quilt looks like it is made of skins. The ragged bedskirt gives it the spooky feeling too as well as the obvious presence of bats! Even the rug the bed is sitting on looks ancient and wonderful. We love it!