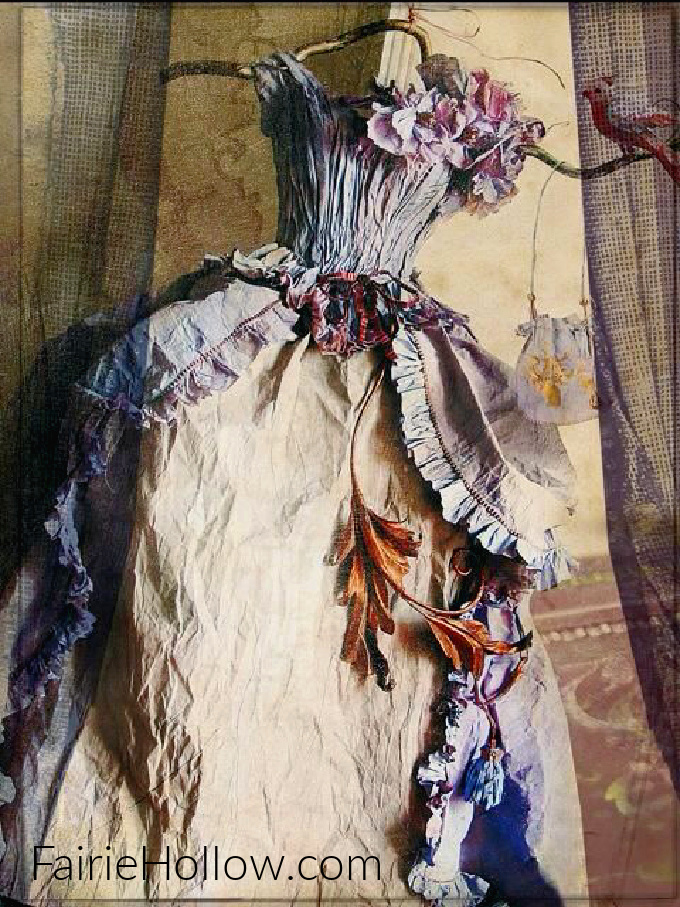 Fairy Couture is the art of combining texture, color, embellishment and beauty into one simple and elegant style. We have put together some stunning little works of art. Each piece is unique and well crafted…enjoy!
The first dress you see above has a gathered bodice with a simple linen skirt over which is layered a lavender skirt open at the front with ruffled pleats. It is a design by Miss Clara. The flowers at the left shoulder and branch of fall leaves is beautiful. To see more of her work go here.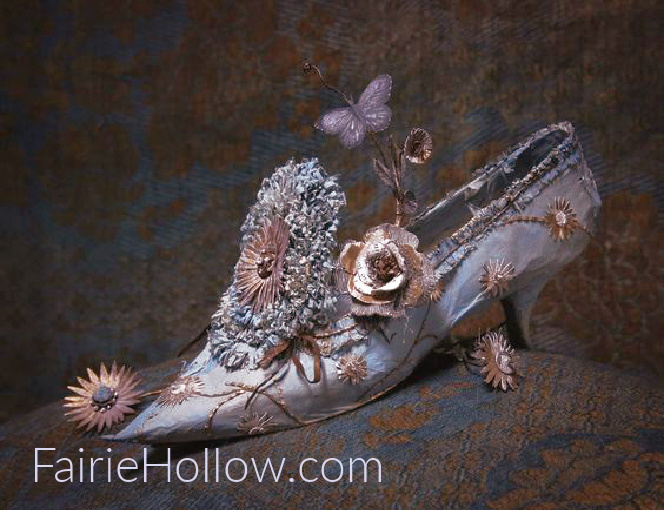 Miss Clara at lescarnetsdemissclara.blogspot is a master of the couture! This lavender shoe is so detailed with dried gold flowers and gold stitching. It would make the perfect complement to the Lavender dress don't you think?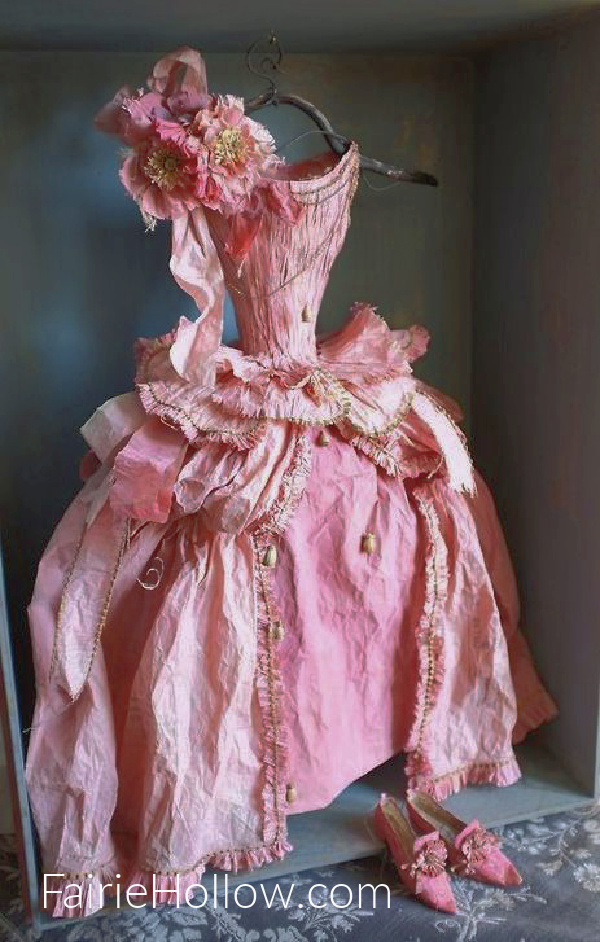 Another beautifully made Pink Fairy dress and shoes embellished with gold trimmings, bells and paper flowers.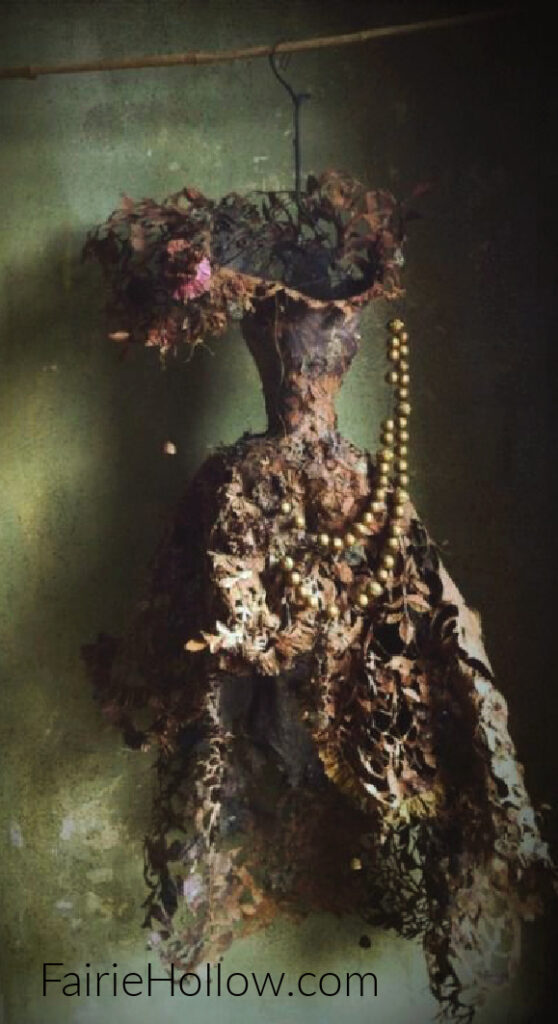 This fall dress is outstanding. A beautiful bodice with cut outs that look like they have been gathered on the forest floor. This design by Miss Clara is a rustic fall gown made for the most dramatic Fairy Princess.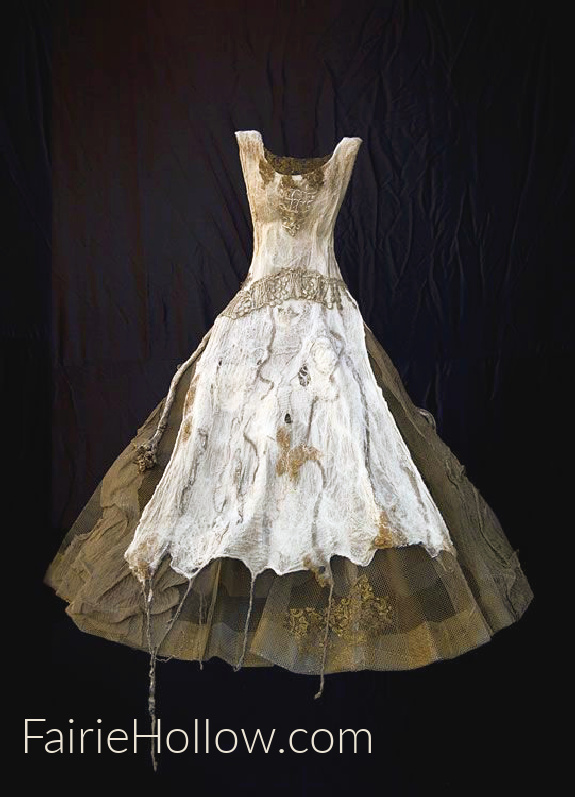 The dress above is a bit of a different spin. It is a golden brown sheer skirt embellished with leaves dyed the same color as the dress. With an apron overlay of a rustic linen. The gold beadwork stands out in contrast on the white linen making this piece most unusual and beautiful.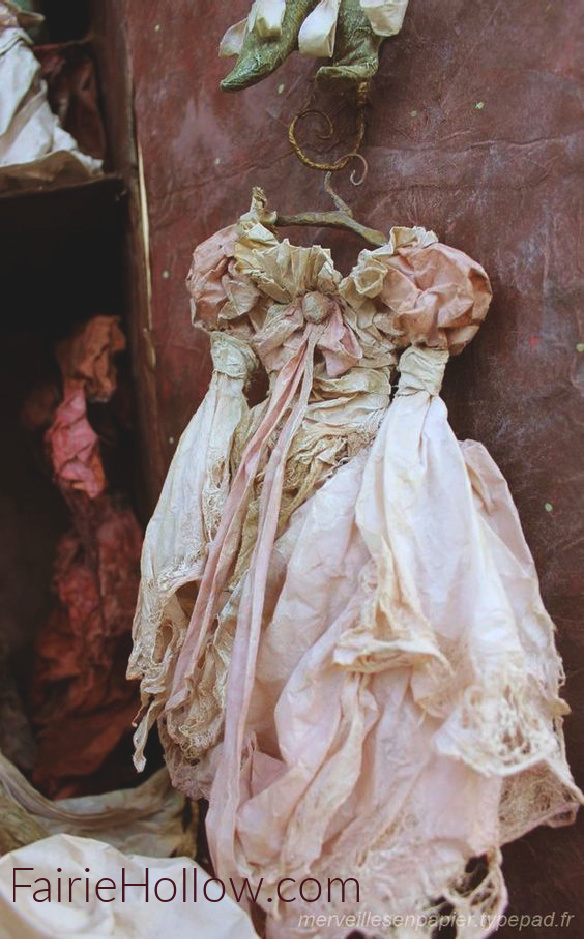 This fantastic dress comes from the most talented French Paper Magician. We have shown her work here before. She is a paper Mache artist named Laetitia Miéral. Not only does she create the most beautiful work she also has videos of her home and how she decorates and creates there. We are inspired by her eclectic style and manner. It will be worth your time to visit Laetitia Miéralhttps://www.merveillesenpapier.com.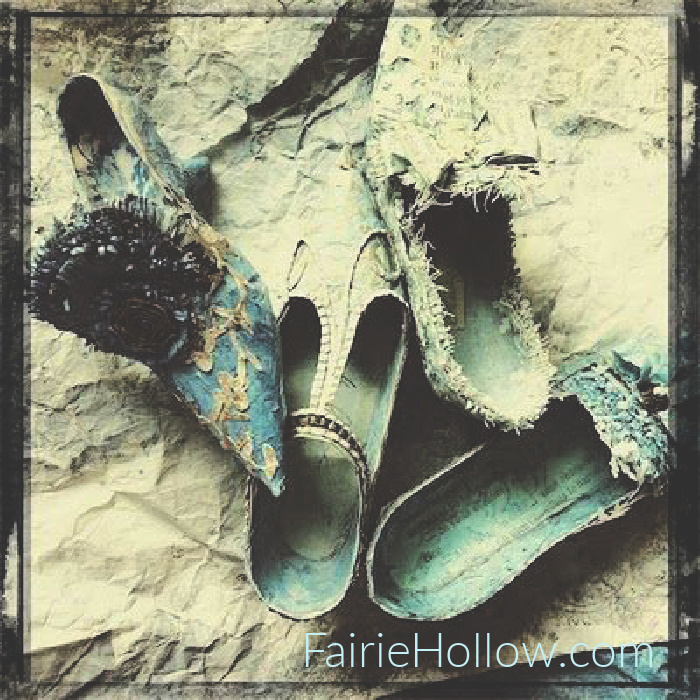 Finally, we leave you with the end of a wonderful evening out for the fairies. Their shoes have been left at the door as they undress from their Fairy Couture for the evening.
We thank these artists who truly are gifted with the whimsy and magic they bring to us all with their creations….Thank you to you all!