We love Fairie doors! And there are so many wonderful doors that inspired us…
We chose 5 of our favorite Fairie doors for this week.  We hope you agree that they are fun and magical!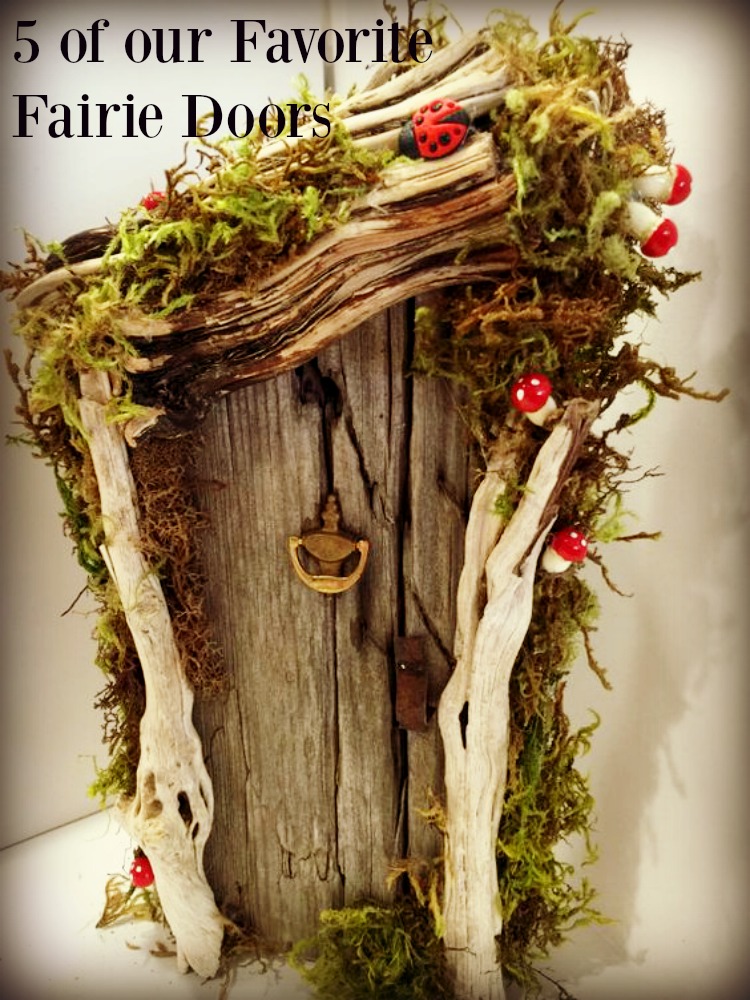 We love this door because it is rustic and still cute.
The moss and the Ladybugs add color and the door knocker and door handle are a great addition.
The bleached twigs around the door make it unique.
Its a door a Fairie would love!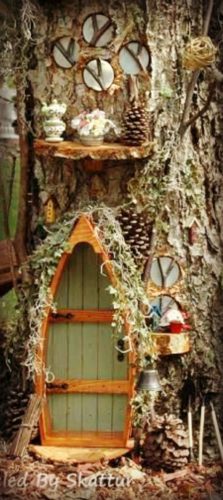 This Fairie Door has so many great things about it. It feels lakeside rustic.
The door is shaped like a boat and is surrounded by natural things.
Pinecones and moss with a little porch overhang that has little fairie things that cutify it!
And of course the door takes you into the tree which is the perfect place for a fairie to live,
especially by a lake!
A perfect Fairies Summer Retreat.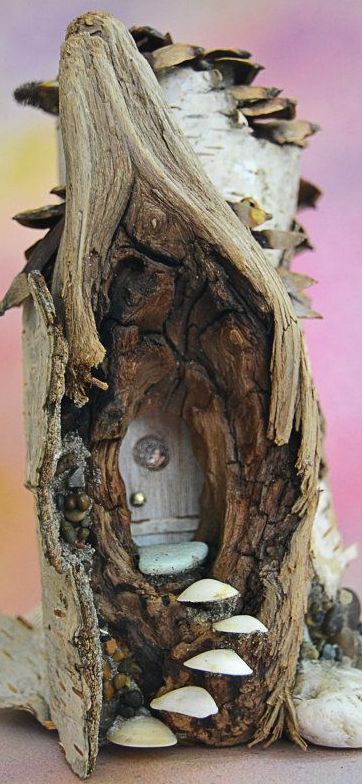 This Fairie door has so many fun things about it.
First, it is made from a log that is hollowed out by nature with shells for steps.
The porch roof is made using a forked branch and the door is tucked way inside making it feel cozy and protected.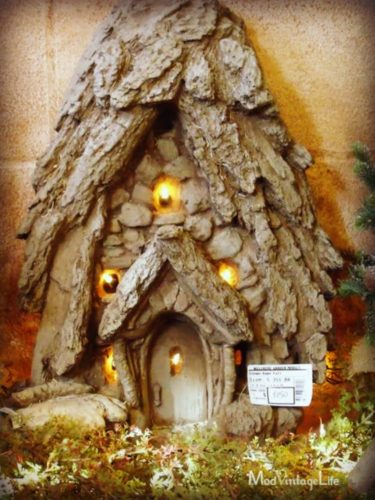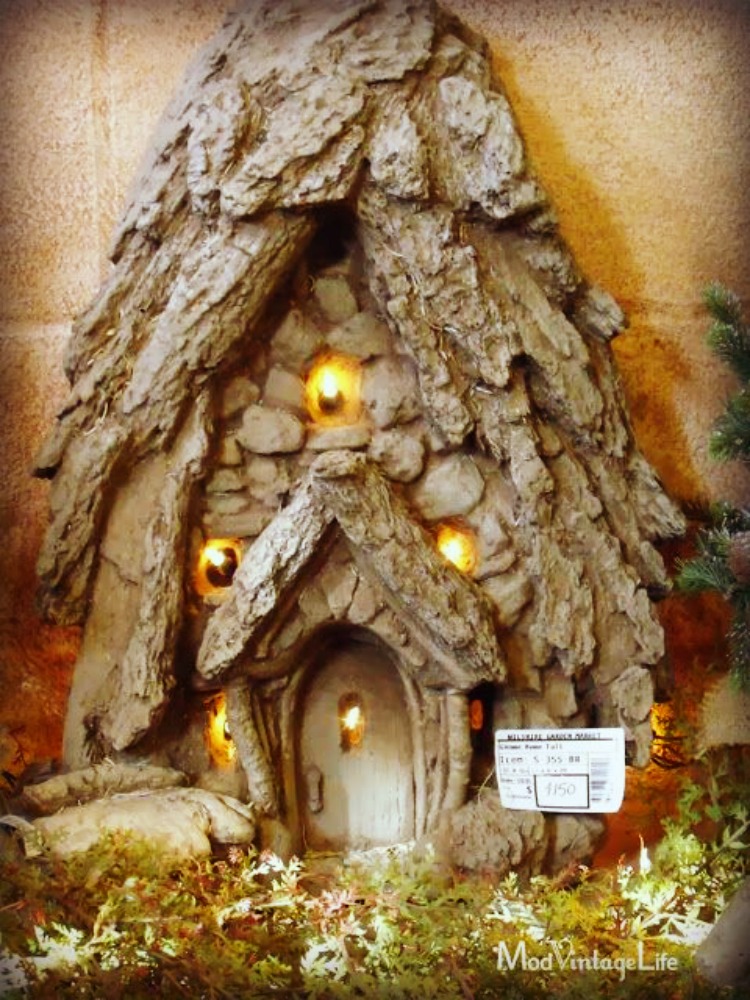 This Fairie door feels so fairy-esque.
It is small, rustic and the lights look like fireflies. It is such a sweet little door for a family of Fairies to come home to.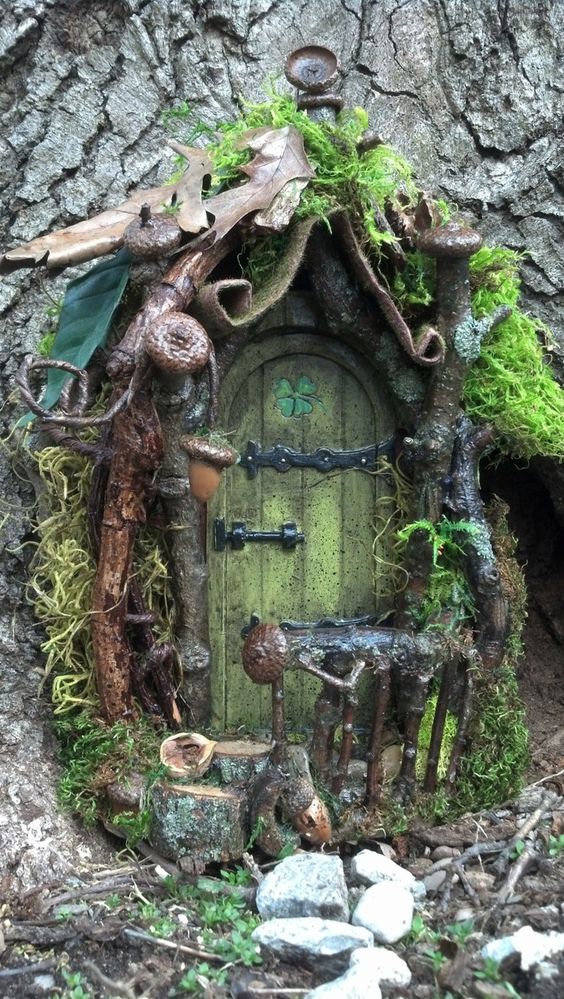 We finish up with this really wonderful fairie door.
We could go on and on about it.  But you can see that it is just a beautiful door with all the things that make a fairie happy!
There are acorns, moss, leaves, a curled porch and painted green door.  The twig railings and stone path look inviting.  I wonder who lives there?
Don't you love Fairie Doors!